When it comes to travel and accommodations, TripAdvisor is always an essential source of information for travelers to learn about quality reviews from previous experiences. And today, we are delighted to share with you some good news about a property in the San Hotel Series, San Boutique Hotel, making it to the Top 10 Best Ratings on TripAdvisor for the first time!
Among thousands of accommodations in Hanoi, the recognition and high ranking of San Boutique Hotel on this list is a significant achievement. It demonstrates the commitment and continuous efforts of the management team and staff at San Boutique in providing excellent service and memorable experiences for their guests.
One of the important evaluation factors on TripAdvisor is customer satisfaction. San Boutique has proven its excellence by receiving numerous positive reviews and good feedback from travelers. Additionally, the San Boutique staff has been highly praised in the reviews. Their dedication and willingness to assist have created a welcoming and cozy atmosphere for guests. The professionalism and attentiveness of the team have resulted in absolute satisfaction for customers from the moment of booking until the actual service experience. San Boutique has not only impressed its customers but also gained a high level of credibility within the travel community and hotel industry. The outstanding performance of this hotel has attracted attention and trust from customers.
San Boutique Hotel not only provides an excellent experience for travelers but also contributes positively to the development of the local tourism industry. Being ranked on the Top 10 Best Ratings list on TripAdvisor will surely motivate this hotel to continue improving the quality of service and delivering memorable experiences to its guests.
San Boutique Hotel's Recognition
On June 1, 2023, a representative from the company's leadership visited and awarded San Boutique. The reward is a recognition for San Boutique and serves as motivation for them to continue providing even better experiences for future guests.
We would like to congratulate San Boutique Hotel on this remarkable achievement. It is an important milestone and well-deserved recognition for the dedication and quality of service that San Boutique has provided.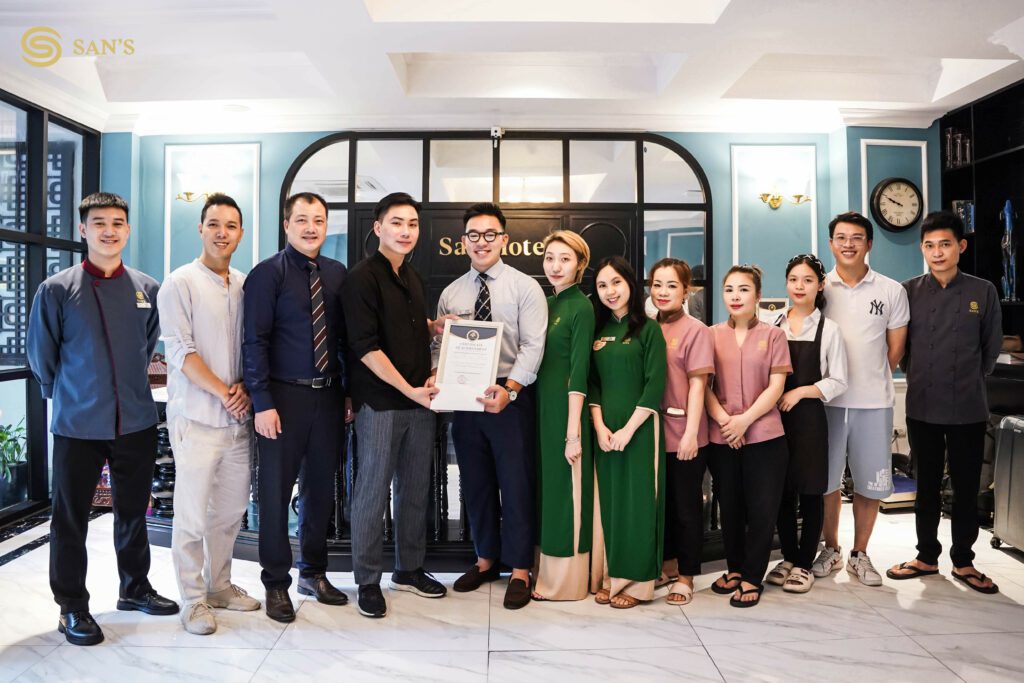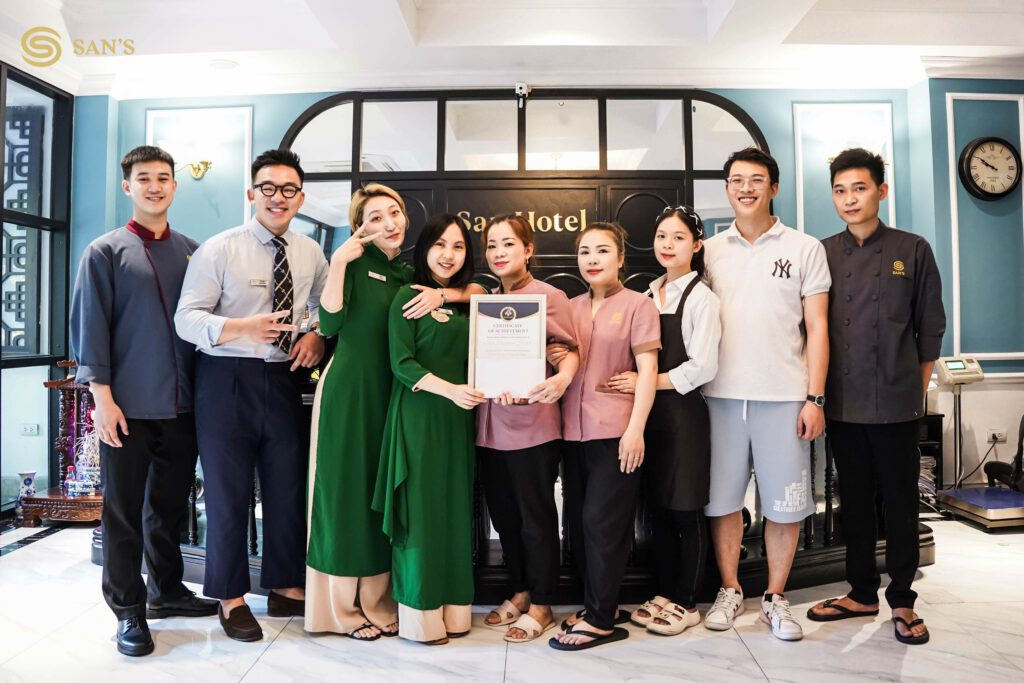 This success not only brings us pride but also marks the development and reputation of the San Hotel Series in the hotel industry. It also creates opportunities for us to continue enhancing the quality of service and building good relationships with customers. We hope that the employees of Thái San Company maintain a good work spirit and professional attitude. Together, we can achieve even greater accomplishments in the future, making the San Hotel Series brand a leading brand in the hotel industry in Hanoi.
If you are planning a trip or seeking the best hotel services, you can trust the San Hotel Series. With the established reputation on TripAdvisor, you can rest assured that you will have a wonderful vacation and memorable experiences here.
In case you need any assistance with your booking or have any questions, you can contact the San Hotel Series customer support team through the website's this here or contact via:
Email: info@sanhotelseries.com
Hotline: (+84) 812 351 640