When planning a trip to Hanoi, one of the key decisions travelers face is choosing the right location to stay. The Old Quarter, with its rich history and vibrant atmosphere, is a popular choice among visitors. In this article, we will explore the reasons why staying in Hanoi Old Quarter hotel can enhance your Hanoi experience. We will also introduce San Hotel Series, a renowned hotel chain in the heart of Hanoi's Old Quarter, offering a comfortable and convenient stay for travelers. If you're looking for the perfect Hanoi Old Quarter hotel, read on!
Easy Access to Top Attractions
Choosing to stay in Hanoi Old Quarter hotel puts you in close proximity to many of Hanoi's top attractions. Within walking distance, you'll find famous landmarks such as Hoan Kiem Lake, Ngoc Son Temple, and the Thang Long Water Puppet Theater. Exploring these attractions on foot allows you to soak in the charm of Hanoi and save on transportation costs. Due to its popularity among tourists, Hanoi Old Quarter is well-equipped with tourist services. You'll find numerous travel agencies, tour operators, and information centers offering assistance in planning your visits to various attractions. They can provide maps, recommendations, and even organize guided tours to ensure you make the most of your time in Hanoi. This convenience allows you to explore and experience the beauty and culture of Hanoi without much hassle.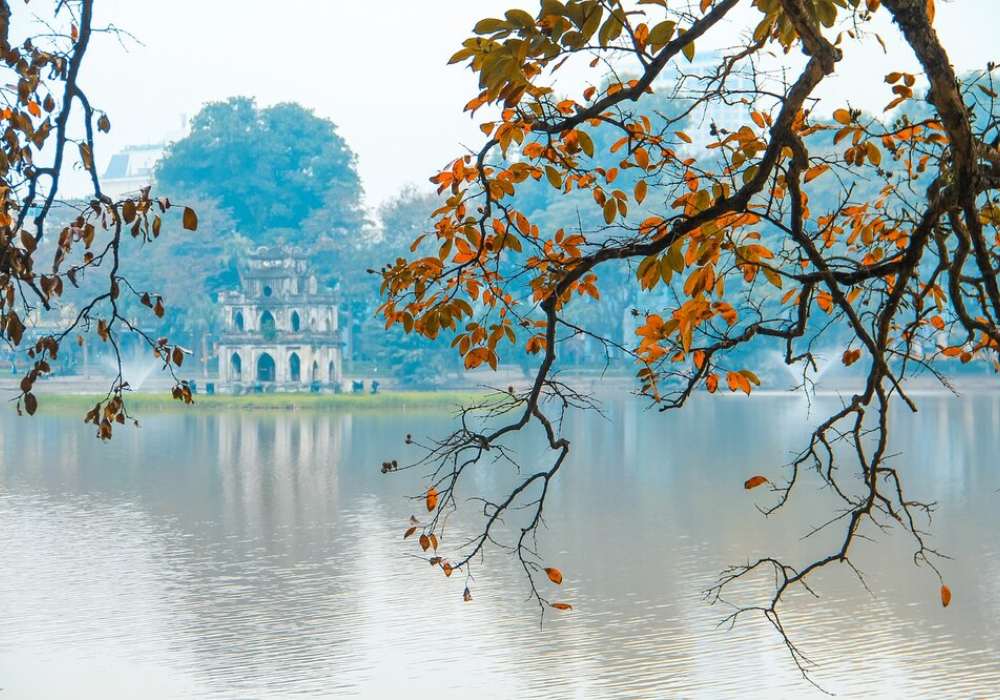 Immerse Yourself in the Vibrant Atmosphere
The Old Quarter is the soul of Hanoi, brimming with captivating streets, bustling markets, and traditional Vietnamese architecture. By staying in this historic district, you can fully immerse yourself in the city's rich culture and experience the daily life of the locals. The narrow streets, lined with vibrant shops, restaurants, and street food vendors, create an energetic and lively ambiance that is unique to the Old Quarter. Soak in the sights, sounds, and flavors of Hanoi, and embrace the energy and vibrancy that make it such a captivating destination. By staying in Hanoi Old Quarter hotel you will find yourself at the epicenter of the city's cultural tapestry where you can learn so much about Vietnamese's culture.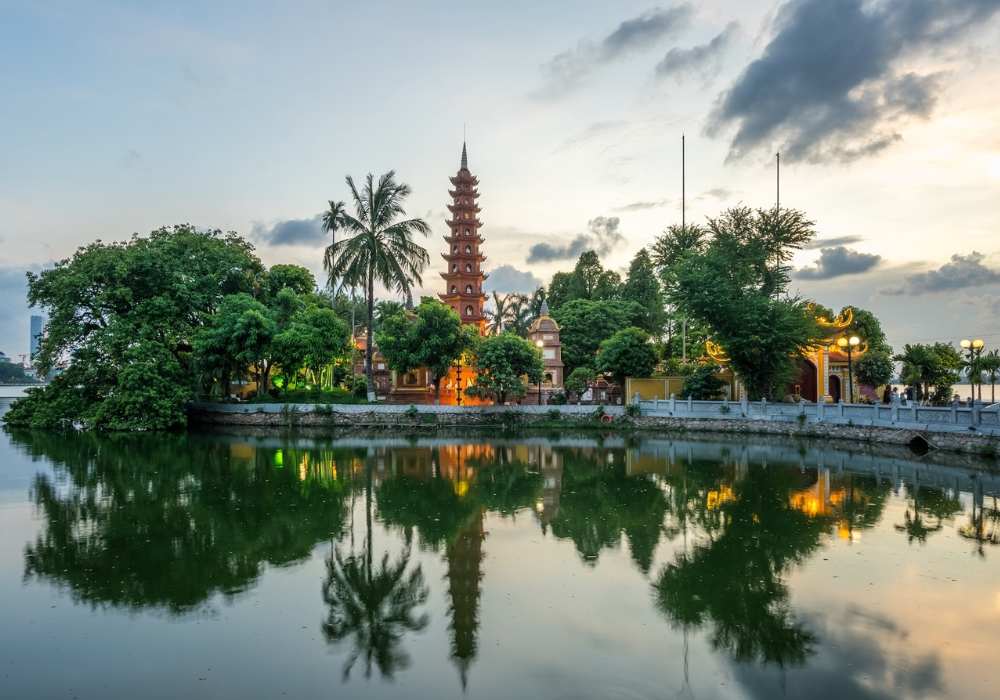 Discover Hanoi's Culinary Delights:
Immersing yourself in Hanoi's Old Quarter means surrendering to a sensory feast that will tantalize your taste buds and awaken your culinary curiosity. This historic district is renowned for its vibrant street food scene, making it an ideal location to satiate your hunger with the tantalizing flavors of authentic Vietnamese cuisine. By choosing to stay in this bustling area, you grant yourself easy access to a plethora of local food stalls and traditional restaurants, ensuring that a delectable culinary adventure is never far from your hotel doorstep. By staying in Hanoi Old Quarter, you'll also have easy access to an array of restaurants, cafes, and nightlife options. The area is renowned for its vibrant culinary scene, offering a wide range of Vietnamese delicacies, from pho noodle soup to banh mi sandwiches. Exploring the local cuisine is a culinary adventure in itself, allowing you to savor the authentic flavors of Vietnam.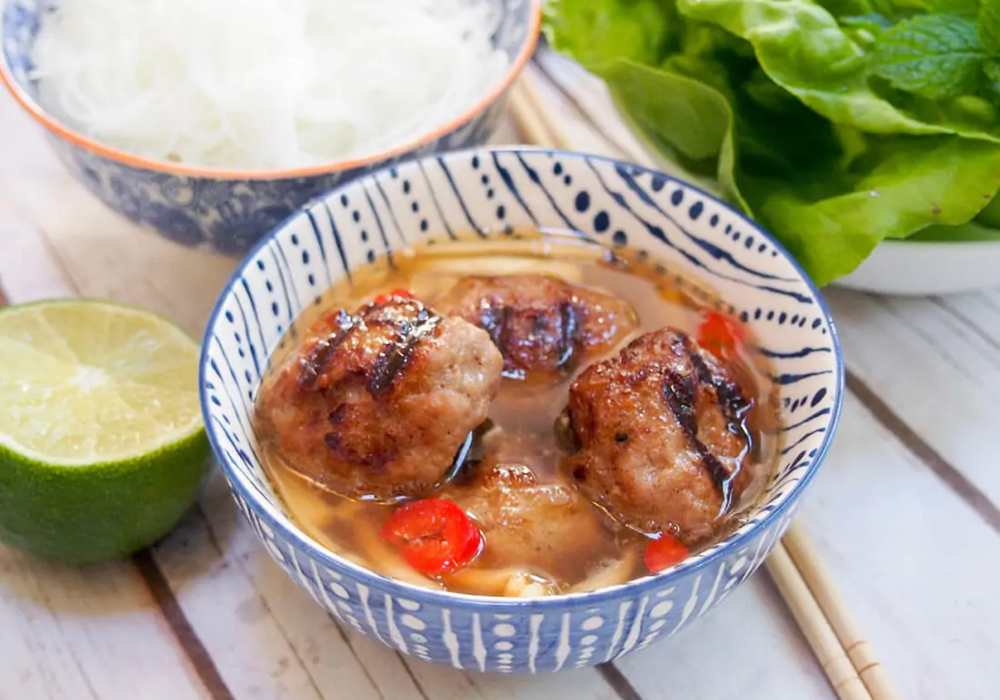 Shop Till You Drop:
Within a convenient walking distance from your location in Hanoi, you will discover a plethora of renowned landmarks that are sure to captivate your senses and immerse you in the rich cultural tapestry of this vibrant city. Among these notable attractions are the magnificent Hoan Kiem Lake, the revered Ngoc Son Temple, and the enchanting Thang Long Water Puppet Theater. By embarking on an exploratory journey on foot to these extraordinary sites, you not only have the opportunity to absorb the city's distinctive charm at a leisurely pace but also enjoy the added benefit of saving on transportation expenses. Remember to bargain when shopping in markets and street vendors, as it is a common practice in Vietnam. Also, be cautious of counterfeit products and ensure you are purchasing from reputable sellers. Enjoy your shopping experience in Hanoi and bring back wonderful mementos of your trip.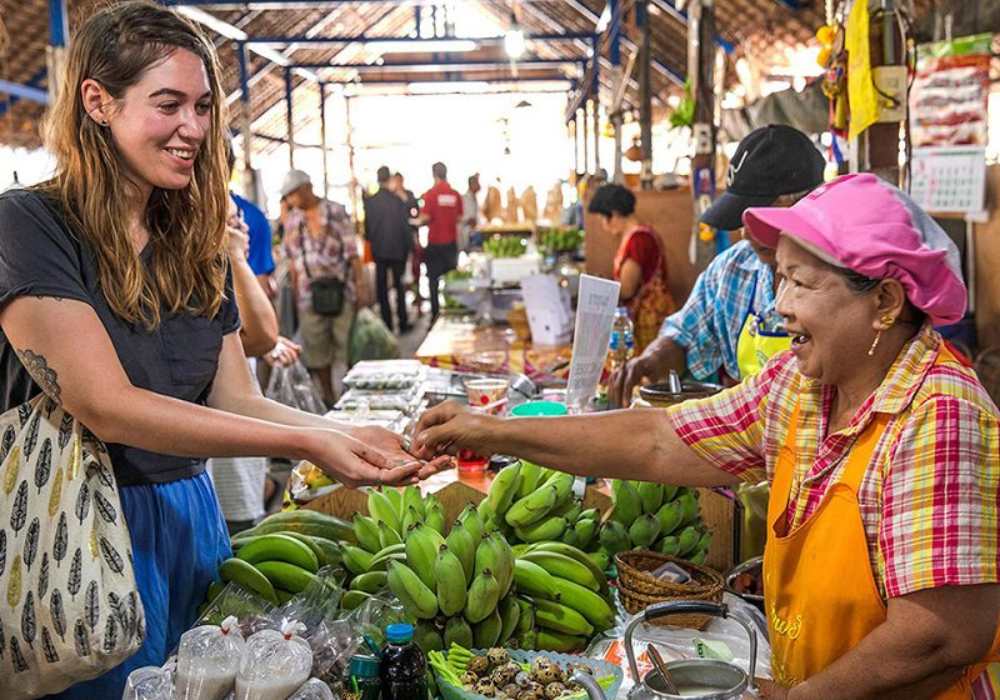 Introducing San Hotel Series – Your Ideal Hanoi Old Quarter Hotel
If you're considering staying in the Old Quarter, San Hotel Series is an excellent choice for a comfortable and convenient accommodation. As a renowned hotel chain, San Hotel Series offers a range of options to suit every traveler's needs and preferences.
Prime Location: Each San Hotel Series property is strategically located in the heart of the Old Quarter, ensuring easy access to major attractions, shopping areas, and dining establishments.

Comfort and Convenience: The hotels in the San Hotel Series boast well-appointed rooms, modern amenities, and attentive service to ensure a comfortable stay. Whether you choose a standard room or a suite, you can expect a relaxing environment after a day of exploring the city.

Authentic Vietnamese Hospitality: San Hotel Series takes pride in delivering warm and friendly Vietnamese hospitality to all guests. The dedicated staff is committed to making your stay memorable and providing assistance with any inquiries or arrangements.

Value for Money: Despite its prime location and excellent service, San Hotel Series offers competitive rates, making it a cost-effective choice for travelers seeking quality accommodation in the Old Quarter.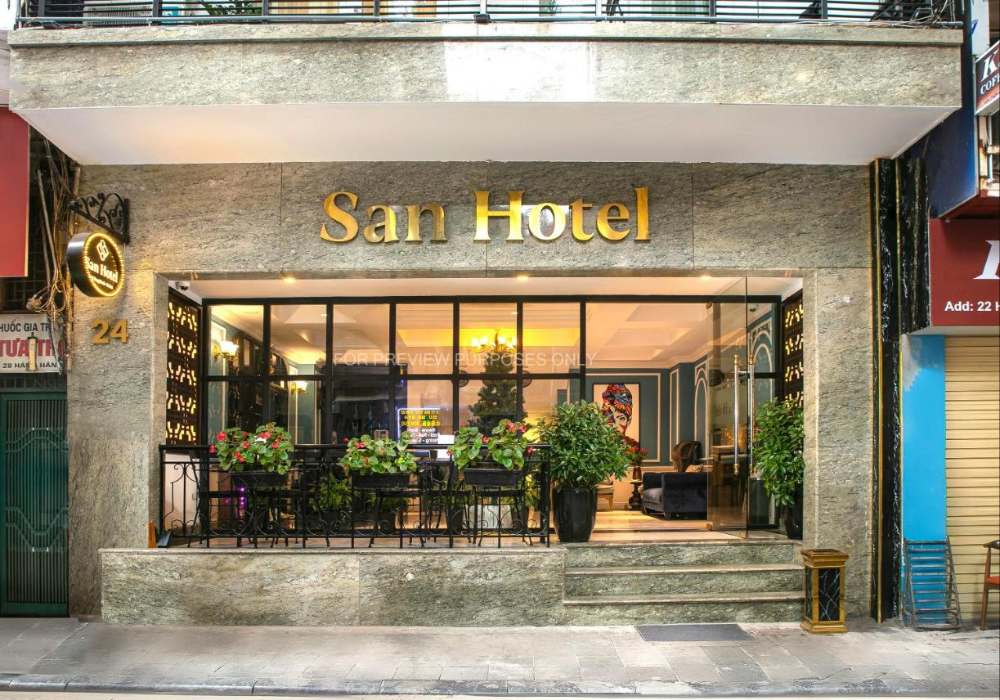 By choosing to stay in the Old Quarter in Hanoi offers a unique and immersive experience, allowing you to fully embrace the city's culture, culinary delights, and vibrant atmosphere. San Hotel Series, with its prime locations and commitment to guest satisfaction, provides the ideal accommodation option for those seeking a comfortable and convenient stay in the heart of the Old Quarter. You will never be disappointed when choosing San Hotel Series as your accommodation during your trip to Hanoi.
In case you need any assistance with your booking or have any questions, you can contact the San Hotel Series customer support team through the website's this here or contact via:
Email: info@sanhotelseries.com
Hotline: (+84) 812 351 640