Choosing the best hotels in Hanoi involves considering factors such as location, amenities, service quality, and value for money. The right hotel will not only provide a comfortable place to rest but also serve as a base for exploring the city's attractions and immersing yourself in the local culture. Whether you're seeking a centrally located hotel near popular landmarks or a tranquil retreat away from the bustling city center, finding the best hotels in Hanoi ensures that your stay in Hanoi is both enjoyable and unforgettable.
When planning a trip to Hanoi, finding the best hotels in Hanoi is crucial to ensure a memorable stay. The right accommodation can enhance your overall experience, providing comfort, convenience, and a welcoming retreat after a day of exploring the city. From budget-friendly options to luxurious retreats, Hanoi offers a diverse range of hotels to suit different preferences and budgets.
In the following sections, we will delve into the top 10 best hotels in Hanoi, highlighting their unique features, amenities, and why they deserve to be on your list of accommodation options. So, let's embark on a journey to discover the finest stays – the best hotels Hanoi and make your visit to this captivating city truly exceptional.
Factors to Consider when Choosing the best hotels in Hanoi
When it comes to choosing the best hotels in Hanoi, it's important to consider various factors that can enhance your overall experience and make your stay memorable. Hanoi is a bustling city with a wide range of accommodation options, from luxurious five-star hotels to cozy boutique guesthouses. By considering the following factors, you can find the perfect hotel that meets your preferences, budget, and travel needs.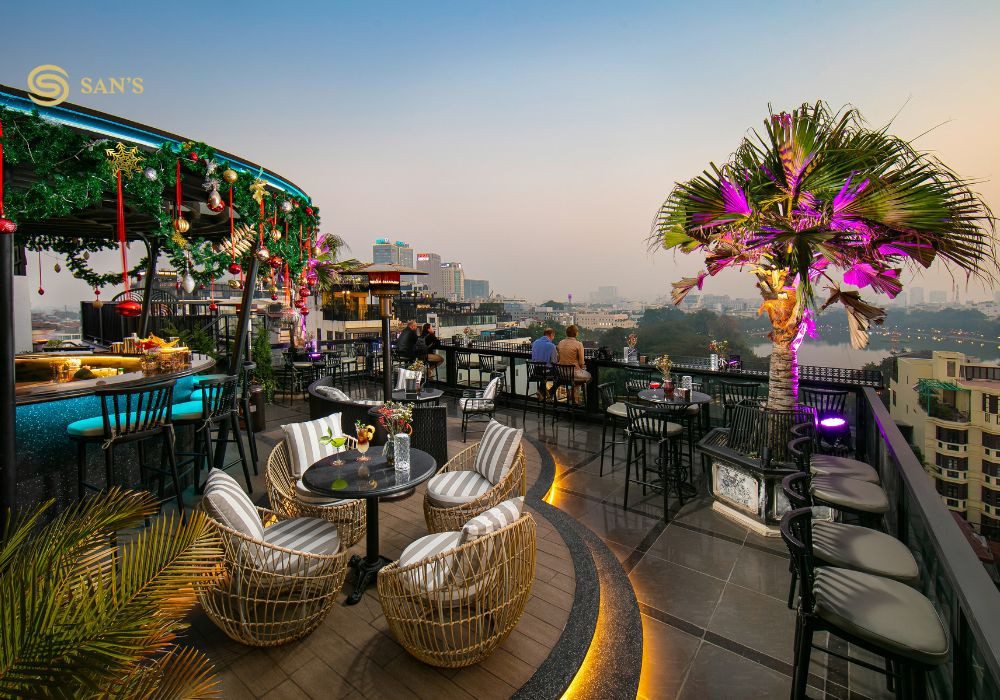 Location and Proximity to Popular Attractions
The location of your hotel can greatly impact your experience in Hanoi. Consider the attractions and landmarks you plan to visit during your stay and choose a hotel that offers convenient access to these places. Staying in a centrally located hotel or one that is close to public transportation can save you time and make it easier to explore the city. Additionally, being in proximity to popular attractions allows you to immerse yourself in Hanoi's vibrant culture and easily discover its hidden gems.
Room Amenities and Facilities
The amenities and facilities offered by the hotel should align with your preferences and needs. Consider the type of room you require, whether it's a standard room, a suite, or a family room. Take note of the amenities that are important to you, such as a comfortable bed, a well-equipped bathroom, air conditioning, Wi-Fi, a minibar, or a safety deposit box. If you enjoy staying active, you may also want to look for hotels with fitness centers or swimming pools. By assessing the available amenities and facilities, you can ensure a comfortable and enjoyable stay.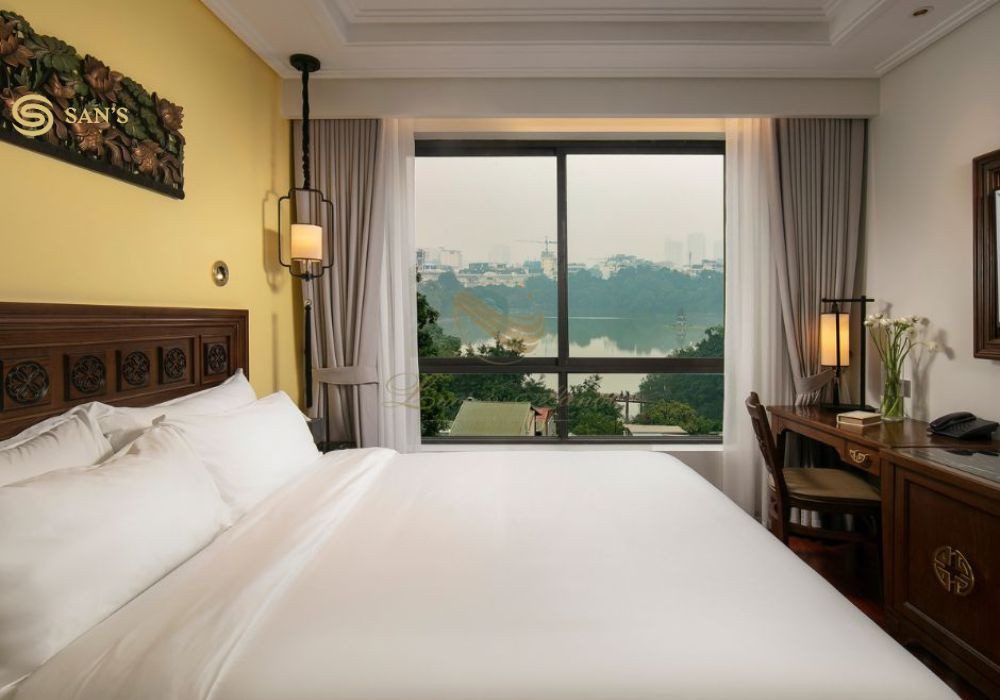 Service Quality and Customer Reviews
The quality of service provided by the hotel staff can greatly enhance your experience. Look for hotels that have a reputation for excellent customer service, friendly and attentive staff, and a willingness to go the extra mile to meet guests' needs. Reading customer reviews and testimonials can provide valuable insights into the hotel's service quality. Pay attention to comments about the staff's responsiveness, professionalism, and helpfulness. Positive reviews can give you confidence in your choice, while negative reviews may be warning signs to consider.
Price Range and Value for Money
Budget considerations are an important factor in choosing the best hotel in Hanoi. Determine your budget range and consider the value for money offered by each hotel. Take into account the amenities, facilities, and services provided in relation to the price. Keep in mind that higher-priced hotels may offer more luxurious amenities, but that doesn't mean you can't find excellent options within your budget. Consider your priorities and strike a balance between your desired level of comfort and affordability.
Hotel Reviews and Recommendations
To make an informed decision, it's helpful to read hotel reviews and recommendations from trusted sources. Explore online travel platforms, review websites, and guidebooks that provide insights and ratings for the best hotels in Hanoi. Pay attention to the experiences shared by previous guests and look for common themes or specific features that align with your preferences.
Top 10 The best Hotels in Hanoi
To help you in your search, we have compiled a list of the top 10 the best hotels in Hanoi, ensuring a memorable stay for every discerning traveler.
Sofitel Legend Metropole Hanoi
Step into a world of elegance and heritage at the Sofitel Legend Metropole Hanoi. This historic luxury hotel exudes French colonial charm and offers impeccable service. Indulge in exquisite dining options, relax in the spa, and enjoy the opulence of beautifully designed rooms.
JW Marriott Hotel Hanoi
Experience contemporary luxury at the JW Marriott Hotel Hanoi. With its modern design and upscale amenities, this five-star hotel offers spacious rooms, multiple dining options, a fitness center, and a serene outdoor swimming pool.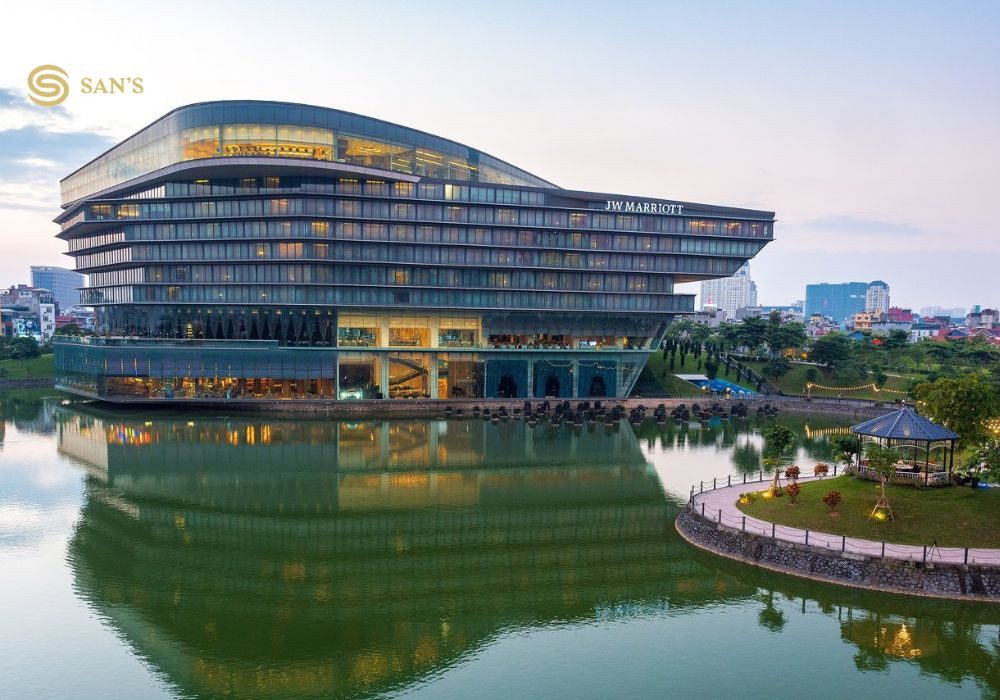 InterContinental Hanoi Westlake
Nestled on the banks of the picturesque West Lake, the InterContinental Hanoi Westlake offers a tranquil oasis in the heart of the city. Enjoy stylish rooms with breathtaking lake views, savor diverse dining options, and rejuvenate at the fitness center and swimming pool.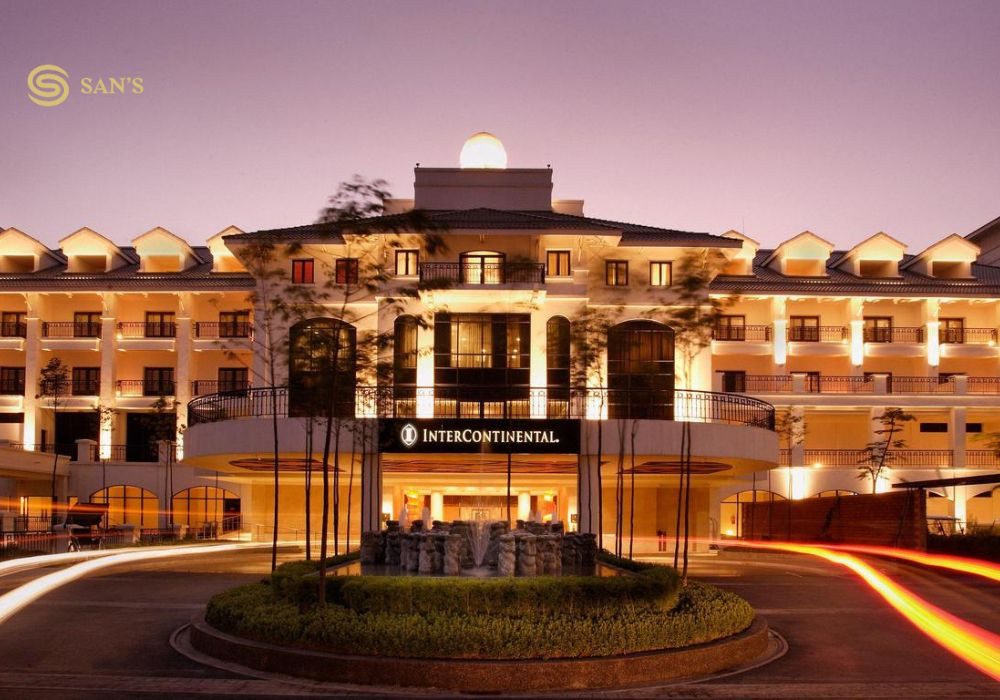 Hilton Hanoi Opera
Located near the iconic Hanoi Opera House, the Hilton Hanoi Opera is a haven of elegance and sophistication. Relax in comfortable rooms, take a dip in the rooftop pool, and indulge in the culinary delights offered at the hotel's restaurants.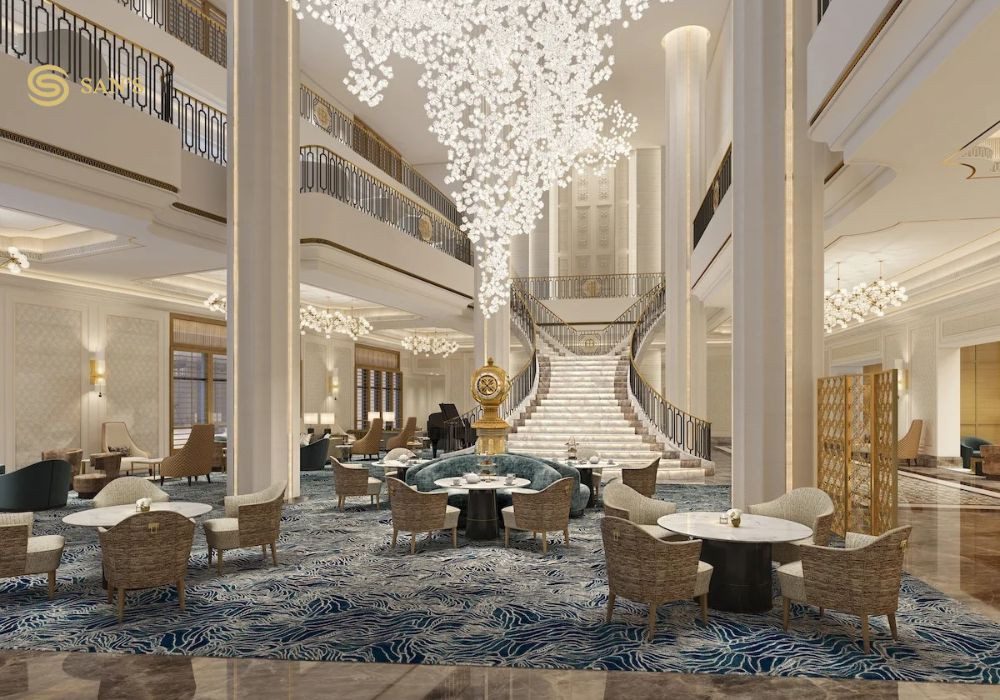 The Oriental Jade Hotel
Immerse yourself in the charm of Hanoi's Old Quarter at The Oriental Jade Hotel. This boutique hotel combines traditional Vietnamese hospitality with modern comforts. Enjoy well-appointed rooms, a rooftop bar with panoramic views, and delectable Vietnamese and international cuisine.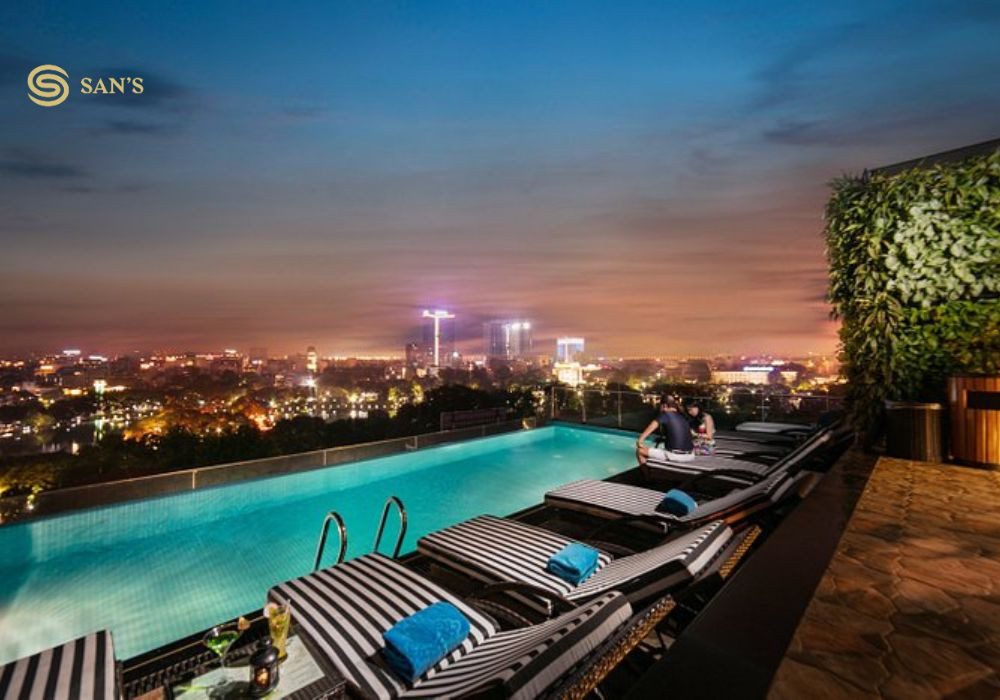 Apricot Hotel Hanoi
Art enthusiasts will be captivated by the Apricot Hotel Hanoi, an art-themed hotel showcasing an impressive collection of Vietnamese artwork. Indulge in stylish rooms, unwind at the rooftop swimming pool, and savor gourmet cuisine at the hotel's fine dining restaurant.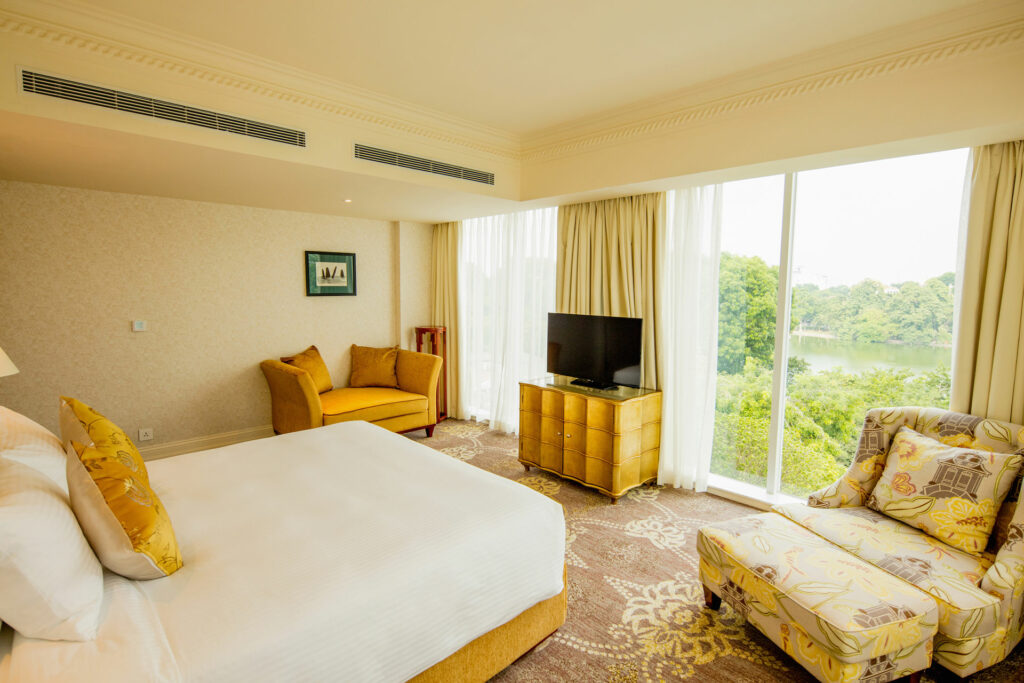 Mövenpick Hotel Hanoi
Embrace contemporary comfort at the Mövenpick Hotel Hanoi. With its modern rooms, rooftop bar, fitness center, and a range of dining options, this hotel offers a delightful blend of style and convenience.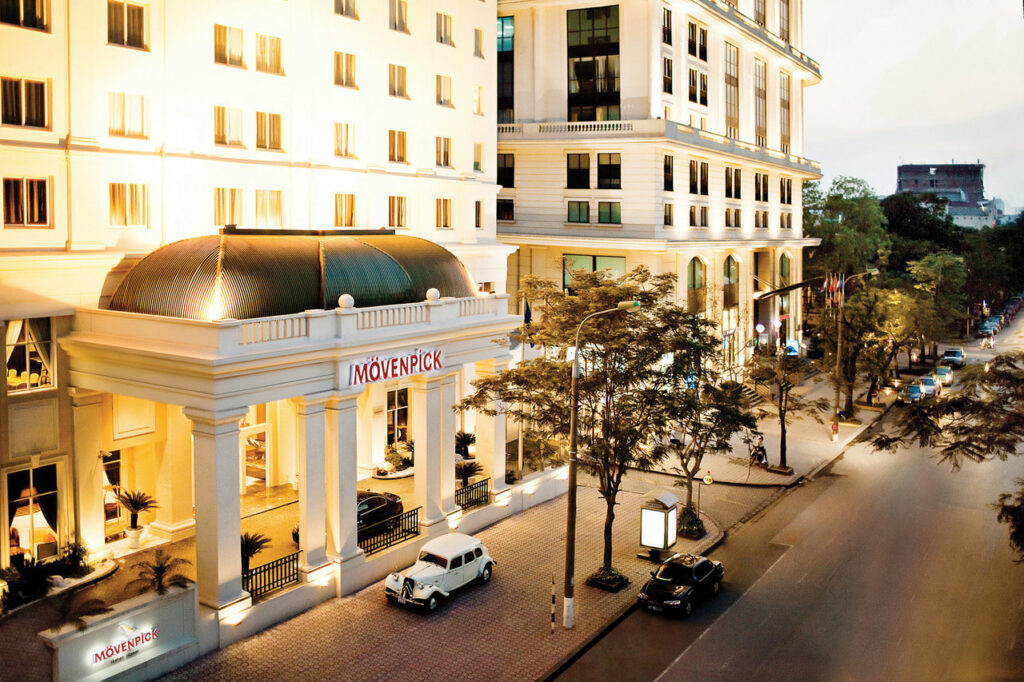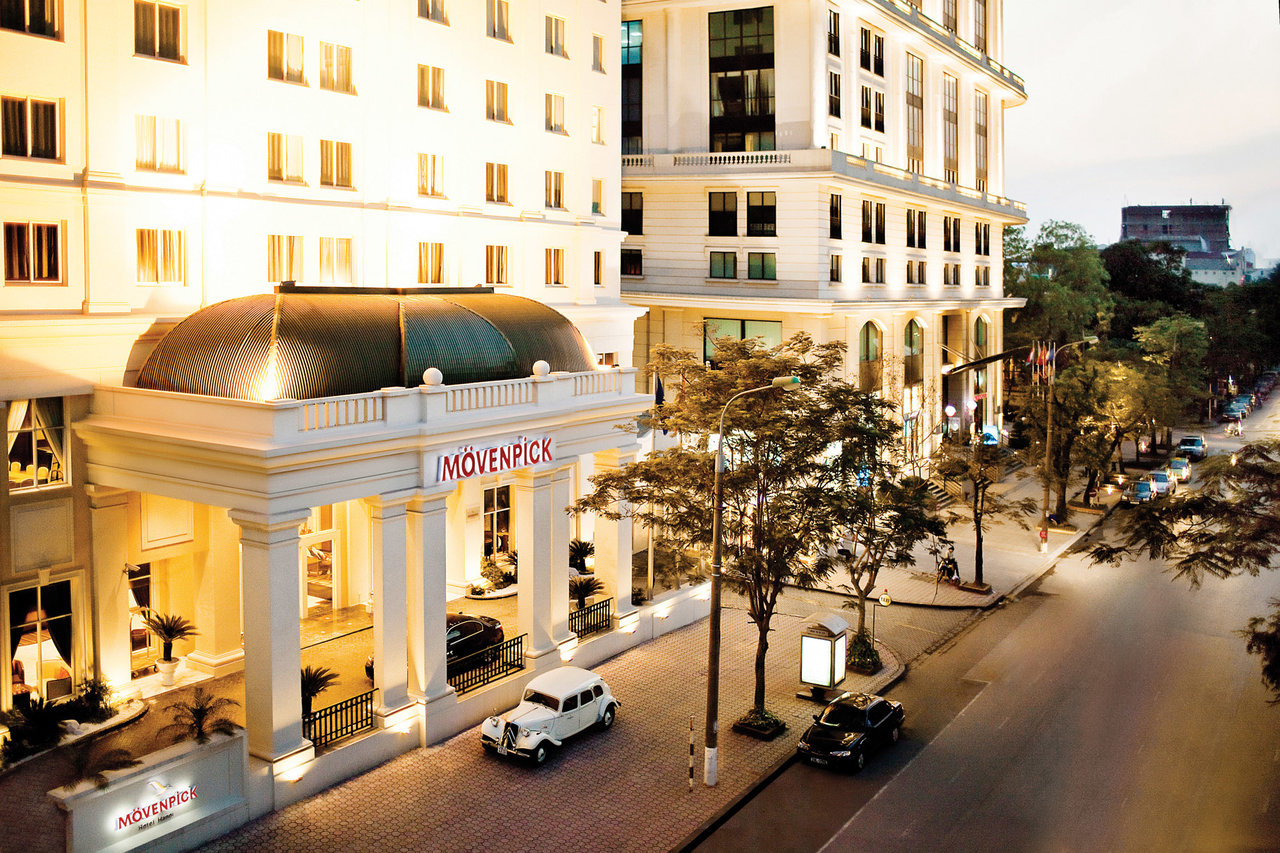 >>> See more: Top 10 must luxurious 5-star hotels in Hanoi
Hotel de l'Opera Hanoi
Inspired by the iconic Paris Opera House, the Hotel de l'Opera Hanoi exudes Parisian charm and elegance. Experience the cultural ambiance of this boutique hotel through its well-appointed rooms, rooftop pool, spa, and a restaurant showcasing Vietnamese and international flavors.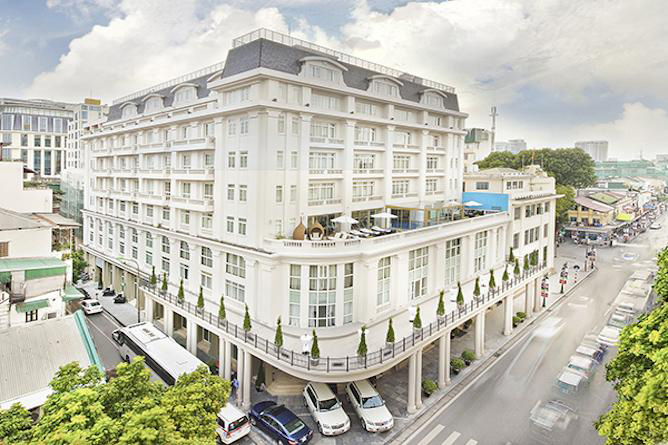 Sheraton Hanoi Hotel
Situated on the tranquil shores of the West Lake, the Sheraton Hanoi Hotel offers a peaceful retreat from the city's hustle and bustle. Enjoy spacious rooms, a lakeside swimming pool, a fitness center, and a variety of dining options.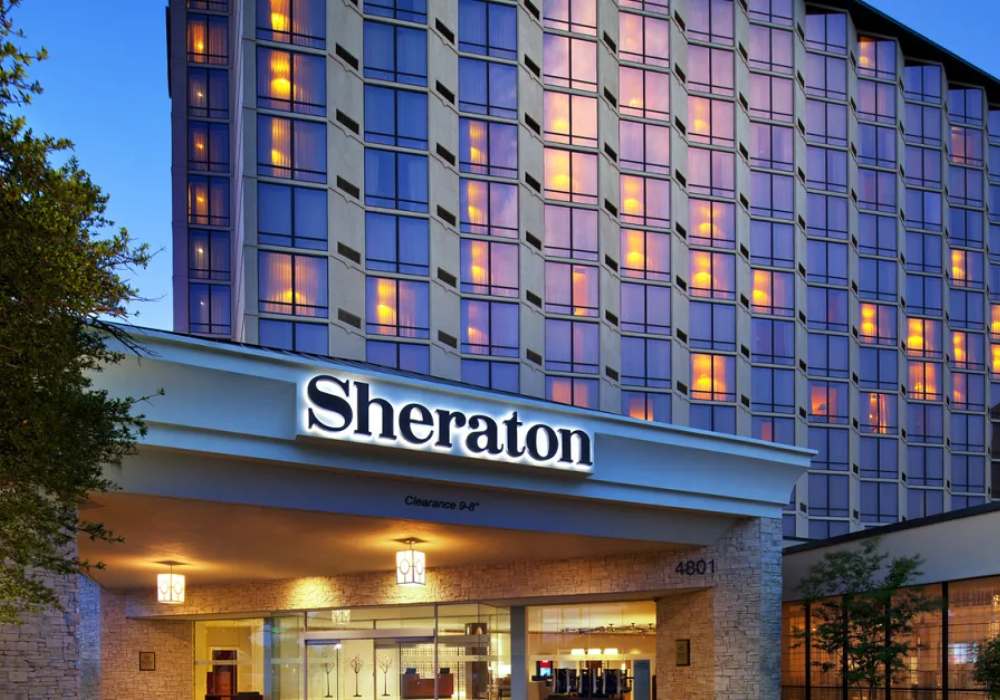 San Grand Hotel Hanoi
Located in the bustling city center, San Grand Hotel Hanoi offers a comfortable and convenient stay for travelers. The hotel features well-appointed rooms with modern amenities and elegant decor. Guests can enjoy a range of facilities, including a fitness center, a spa, and a rooftop restaurant offering panoramic views of the city. The hotel's attentive staff ensures a warm and personalized experience for guests.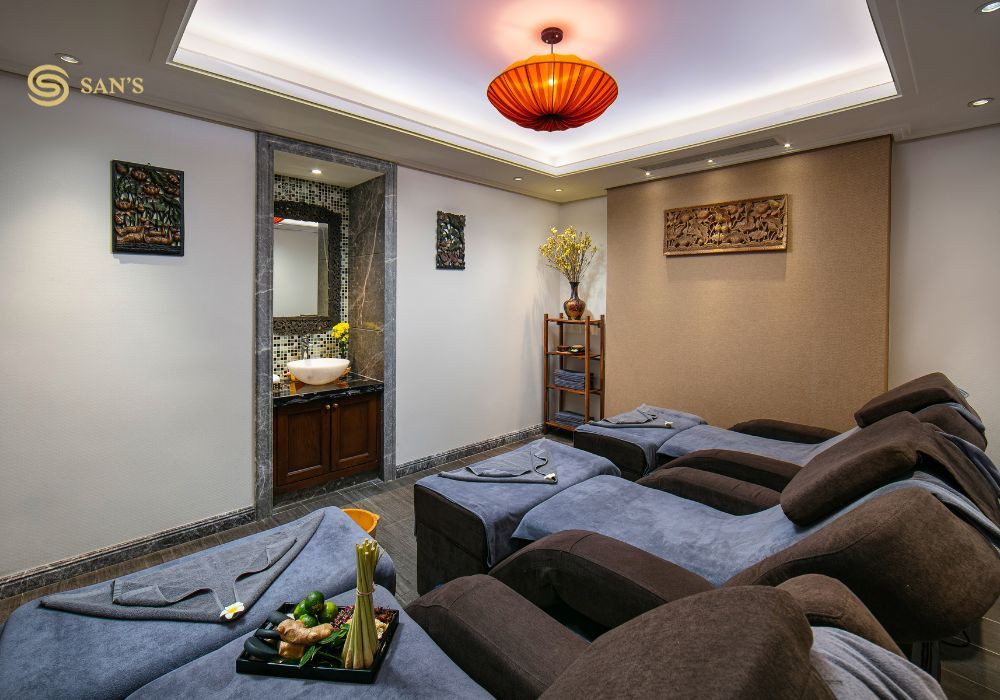 >>> See more: San rooftop with Ho Guom lake view
As you plan your visit to Hanoi, consider the key features and highlights of these best hotels in Hanoi, ensuring a comfortable and enjoyable experience. Whether you seek lakeside tranquility, contemporary luxury, or traditional charm, there are the best hotels in Hanoi on this list to meet your needs.
Choose the best hotels Hanoi and embark on your journey with confidence, knowing that you have found the perfect accommodation to enhance your exploration of this remarkable city. Enjoy the rich history, vibrant culture, and delectable cuisine that Hanoi has to offer, creating lasting memories of your time in this captivating destination.