In Hanoi, a city renowned for its rich history and bustling streets, there exists an oasis of relaxation and rejuvenation – the spa culture. From ancient herbal treatments to modern therapeutic techniques, Hanoi offers a myriad of spa experiences to travelers and locals alike. But with so many to choose from, which ones stand out? Dive with us as we unravel the secrets of the best spas in Hanoi, where tradition meets luxury, ensuring an unparalleled wellness retreat.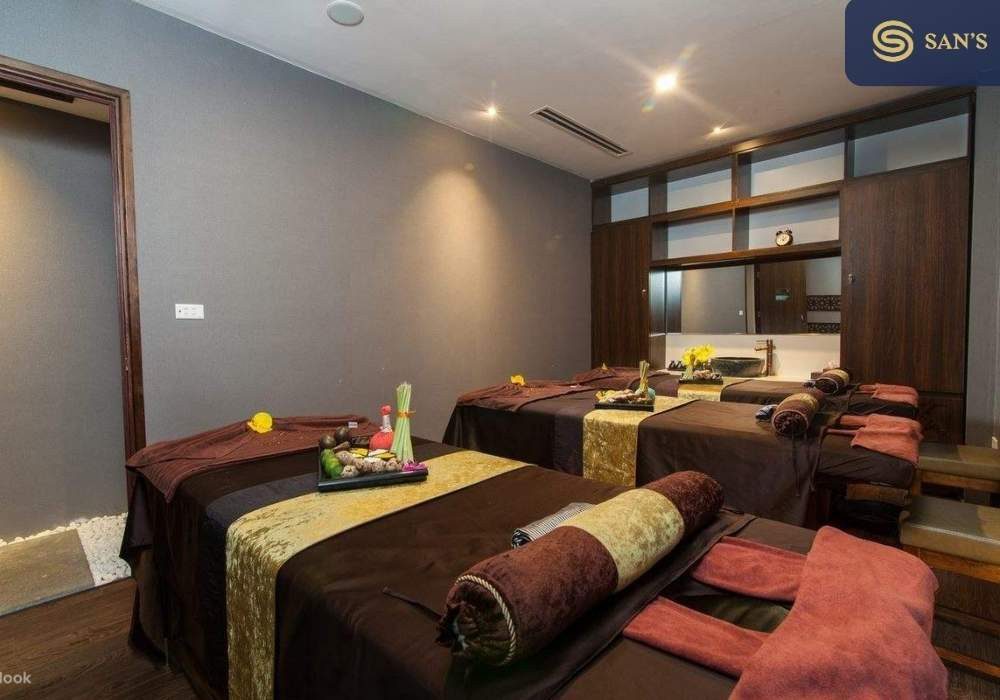 Why Hanoi Stands Out for Spa Experiences
Stepping into Hanoi is akin to immersing oneself in a living museum. Its streets resonate with tales from a millennium, and its traditions, preserved through centuries, are palpable in every nook and cranny. This historic reverence, especially in wellness, makes Hanoi's spa scene unique and unparalleled.
Historical Relevance: Traditional Vietnamese Treatments:
The essence of spa treatments in Hanoi is deeply rooted in the country's rich history. Ancient Vietnamese therapies were meticulously crafted, taking inspiration from nature, folklore, and the wisdom of ancestors. For instance, the art of using local herbs, known for their therapeutic qualities, has been passed down through many generations.
These age-old treatments, once the preserve of royalty and the elite, have now been democratized, offering a touch of historical luxury to anyone seeking authentic Vietnamese wellness experiences. The longevity and authenticity of these treatments speak volumes about their effectiveness and their deep connection to Vietnam's cultural fabric.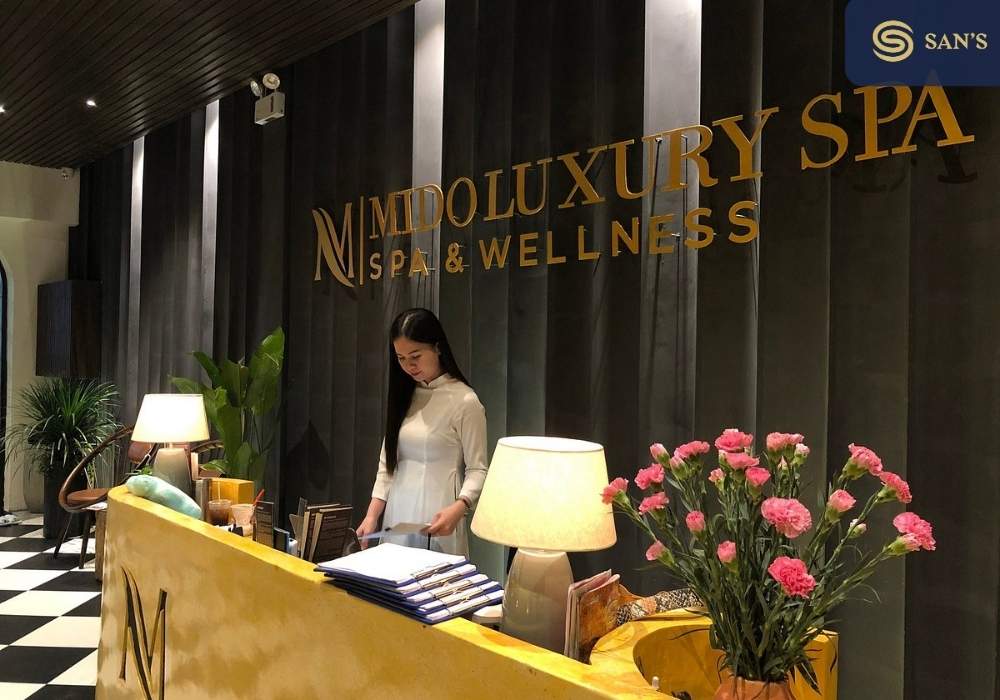 The Fusion of International and Local Spa Techniques
While Hanoi holds its traditions dear, it's no stranger to global influences. The city's spa industry, cognizant of the evolving preferences of its discerning clientele, has seamlessly blended international spa techniques with indigenous practices. Walk into any top-tier spa in Hanoi, and you might find a therapist using Swedish massage strokes, immediately followed by traditional Vietnamese pressure point techniques.
Or perhaps a facial that incorporates both the hydrating qualities of the famed Korean beauty regimes and the soothing properties of local Vietnamese ingredients like green tea or lotus. This harmonious amalgamation ensures that spa-goers in Hanoi get the best of both worlds, catering to the modern traveler's desire for both exoticism and familiarity.
In essence, Hanoi's spa experiences are a symphony of old and new, local and global. It's this unique blend, deeply steeped in history yet open to the world, that makes the city's wellness scene truly stand out.
Factors to Consider When Choosing a Spa
Choosing the right spa can transform a mere day of relaxation into a holistic experience that rejuvenates the mind, body, and soul. With a myriad of options available, especially in a wellness hotspot like Hanoi, it becomes imperative to evaluate various aspects before making a decision. Here are some vital factors to ponder when selecting the ideal spa:
Ambiance and Environment: The setting of a spa plays a crucial role in setting the tone for your relaxation journey. Look for establishments that offer a serene and tranquil environment. Elements like dimmed lighting, aromatic scents wafting through the air, soft instrumental music, and overall decor can significantly enhance your spa experience. A well-thought-out ambiance helps induce a sense of calm, preparing your senses for the treatments ahead.
Treatment Varieties: While some might be looking for a traditional Vietnamese massage, others might be in the mood for a deep tissue therapy or a specialized facial. It's essential to choose a spa that offers a diverse range of treatments. A varied menu ensures that you can pick a therapy tailored to your specific needs, mood, or even curiosity.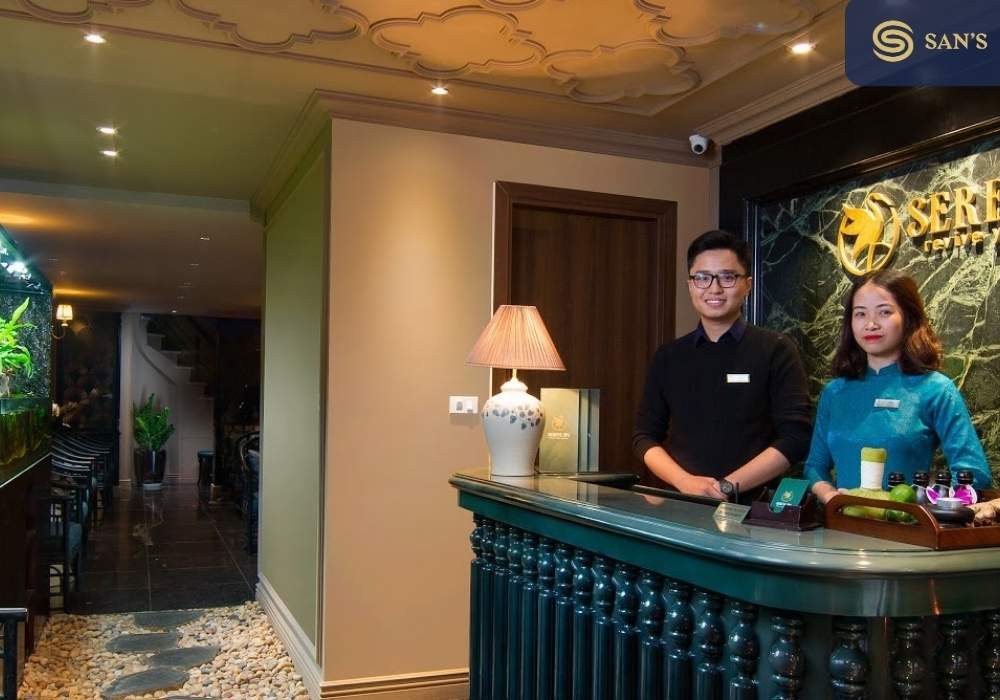 Trained Professionals and Certifications: The efficacy of any spa treatment largely rests on the skills of the therapist. Ensure that the spa you choose employs professionals who are well-trained and certified in their respective domains. It's a bonus if they've undergone international training or have certifications from recognized wellness bodies. Their expertise ensures that you receive not only a relaxing but also a safe and beneficial experience.
Customer Reviews and Feedback: In the digital age, firsthand experiences shared by past customers can be invaluable. Browse through online reviews, testimonials, or ratings on platforms like TripAdvisor, Yelp, or even social media. These insights can offer a more comprehensive understanding of what to expect. While it's natural for businesses to have a mix of reviews, consistently positive feedback is a good indicator of quality and service.
Price and Value for Money: While it might be tempting to opt for the most affordable option, it's essential to weigh the cost against the value offered. A slightly pricier spa might offer a more comprehensive package, including post-treatment relaxation areas, complimentary beverages, or longer treatment durations. Always aim for a balance where you feel the price paid is justified by the quality and extent of the services rendered.
The Top 5 Best Spas in Hanoi
La Belle Spa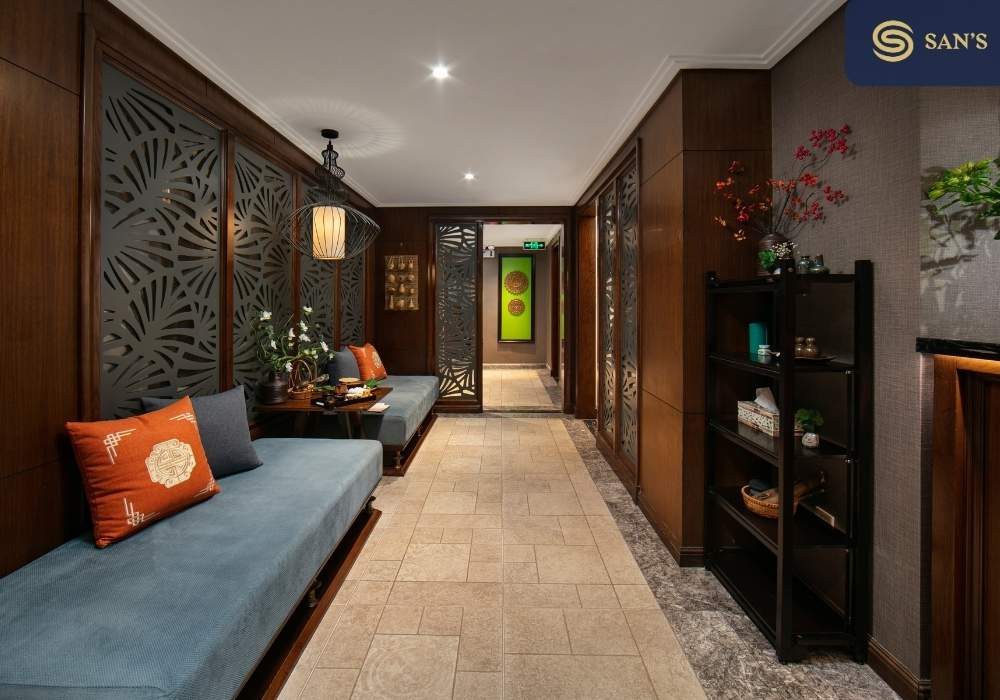 Located in the heart of Hanoi, La Belle Spa offers a luxurious and tranquil escape from the city's chaos. This award-winning spa combines ancient Asian techniques with modern comforts to create a serene oasis. Indulge in their signature treatments, such as hot stone therapy or aromatherapy massages, delivered by highly skilled therapists. The elegant ambiance and personalized service at La Belle Spa ensure a truly unforgettable experience.
Mido Spa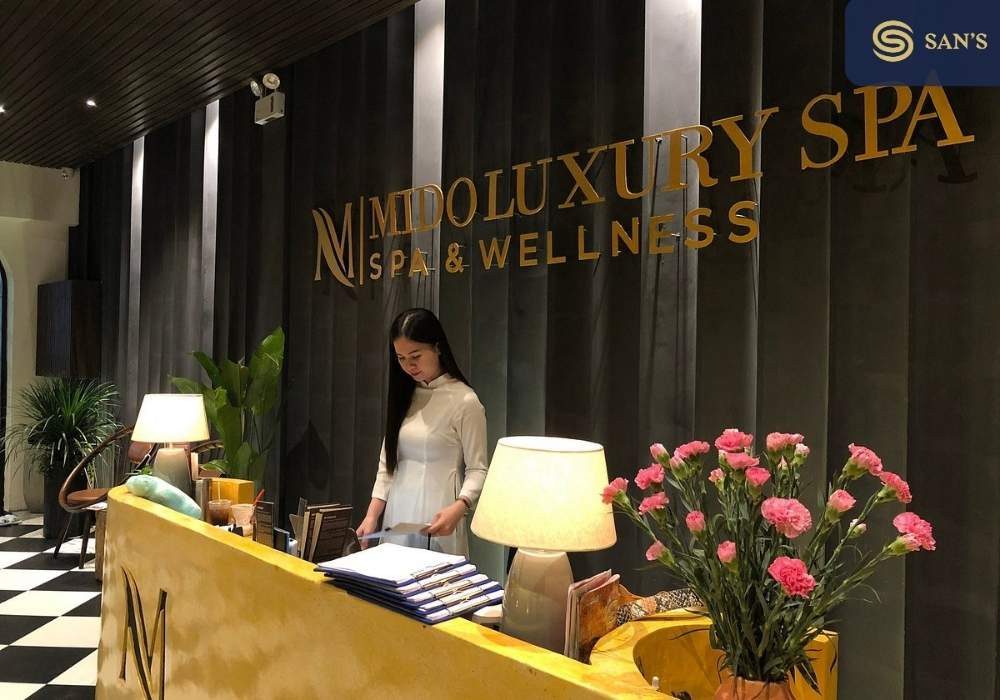 Mido Spa is a renowned wellness destination in Hanoi, known for its exceptional services and authentic Vietnamese massage techniques. Step into this charming spa and let their skilled therapists release tension from your body with their expert hands. From foot massages to full-body treatments, Mido Spa offers a range of services tailored to meet your specific needs. Their warm hospitality and attention to detail create a welcoming and relaxing atmosphere.
Orient Spa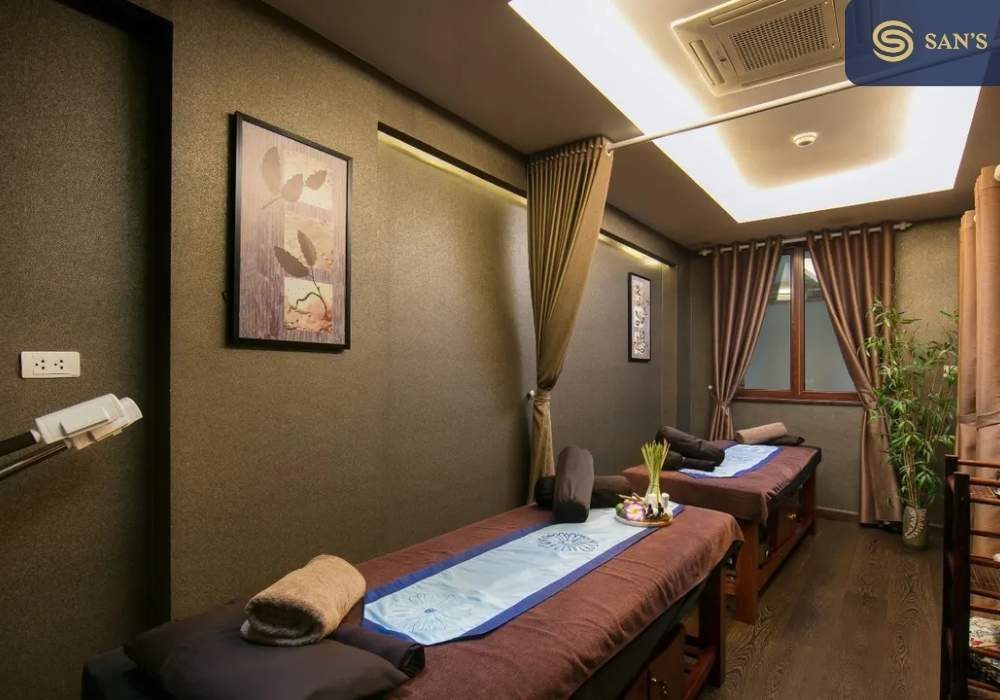 With multiple branches across Hanoi, Orient Spa is a favorite among locals and tourists alike. This upscale spa focuses on combining ancient Eastern healing techniques with modern wellness practices. Indulge in their signature treatments, such as the Vietnamese Four Hands Massage, where two therapists work harmoniously to rejuvenate your body and mind. The tranquil ambiance, skilled therapists, and luxurious amenities make Orient Spa a top choice for a massage experience in Hanoi.
Serene Spa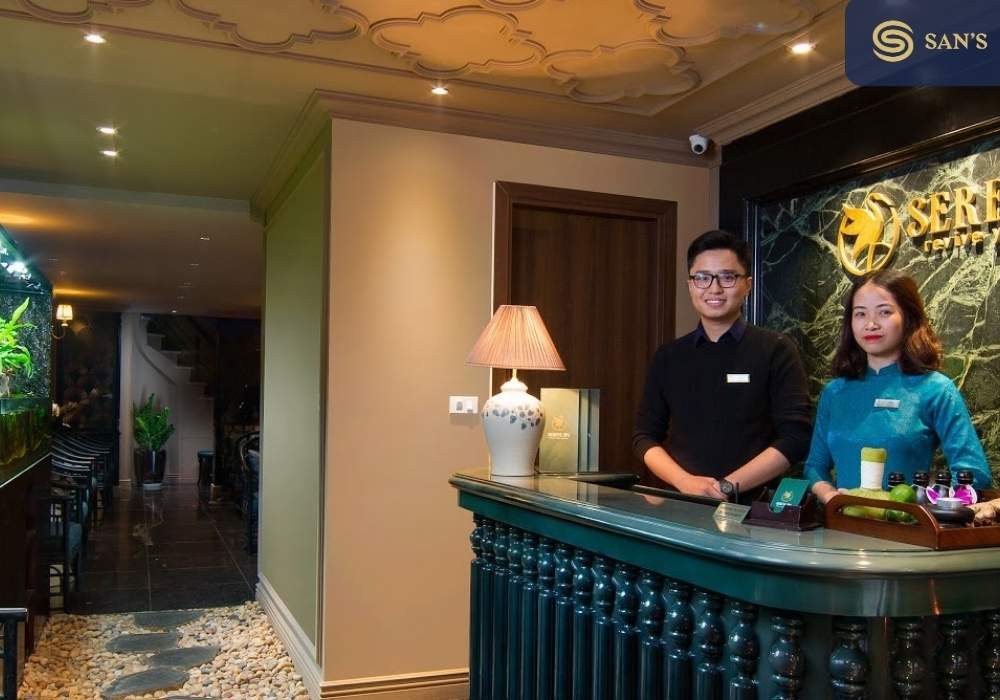 Nestled in a charming French colonial villa, Serene Spa offers a serene and intimate atmosphere for a truly indulgent experience. The spa features a range of massage options, including traditional Vietnamese, Thai, and Swedish massages, all performed by experienced therapists. Serene Spa prides itself on using high-quality products and providing personalized service to ensure a deeply relaxing and rejuvenating experience for every guest.
The Huc Spa
Located in the heart of Hanoi's Old Quarter, The Huc Spa is a serene oasis offering a wide range of treatments designed to provide guests with a truly relaxing and rejuvenating experience. With a team of highly trained professionals, The Huc Spa ensures that each treatment is personalized to meet the individual needs and preferences of every guest.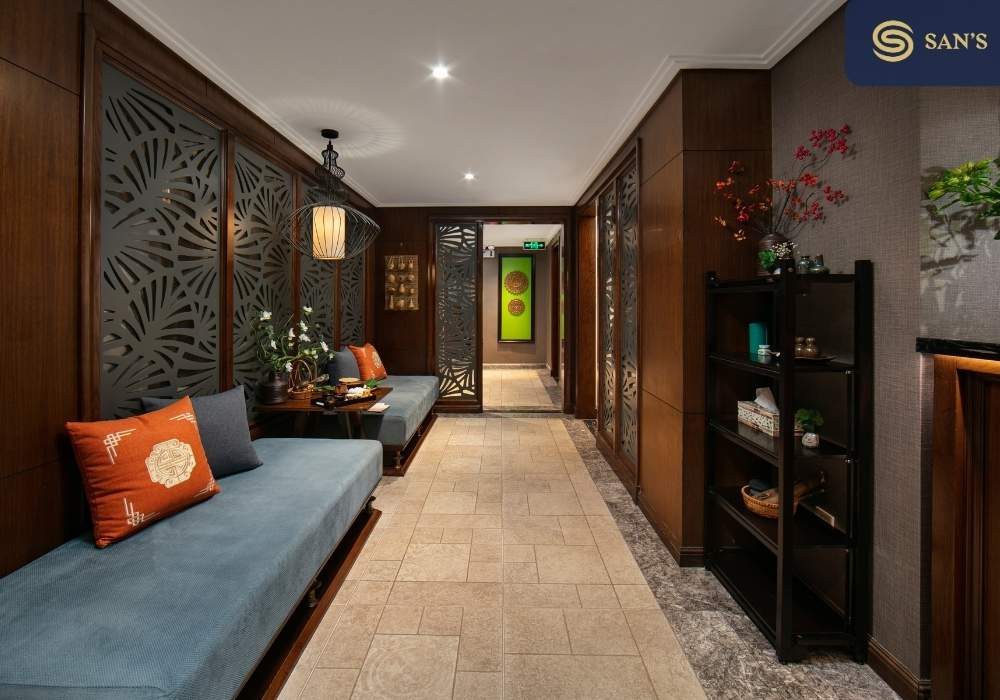 Step into The Huc Spa and be embraced by a tranquil atmosphere. The spa boasts private treatment rooms, a sauna, and a Jacuzzi, providing the perfect setting for relaxation. Its minimalist and modern interior design, adorned with natural materials and soothing colors, creates a sense of calm and tranquility.
Indulge in a variety of treatments at The Huc Spa, including facials, body treatments, massages, and nail services. Only the finest beauty products from top brands are used, guaranteeing a spa experience of the highest quality.
Don't miss the spa's signature treatments. The Huc Spa Signature Massage combines various massage techniques to deliver a deeply relaxing experience that leaves you feeling renewed. The Oxygenating Facial, on the other hand, uses natural ingredients to hydrate and revitalize your skin, giving it a healthy glow.
Conveniently located at 02 floor San Grand Hotel, 02 Cau Go Alley, Hang Bac, Hoan Kiem, Hanoi, The Huc Spa is easily accessible for both locals and visitors to the city. Whether you're in need of a pampering session or a break from the hustle and bustle of city life, The Huc Spa is the perfect choice for a tranquil and luxurious spa experience in the heart of Hanoi.
>>> See more: The Huc Spa's services.