San Hotel Series announcement the result

"SAN STARLIGHT CONTEST"
Check review here:
The final result update: 24/04/2023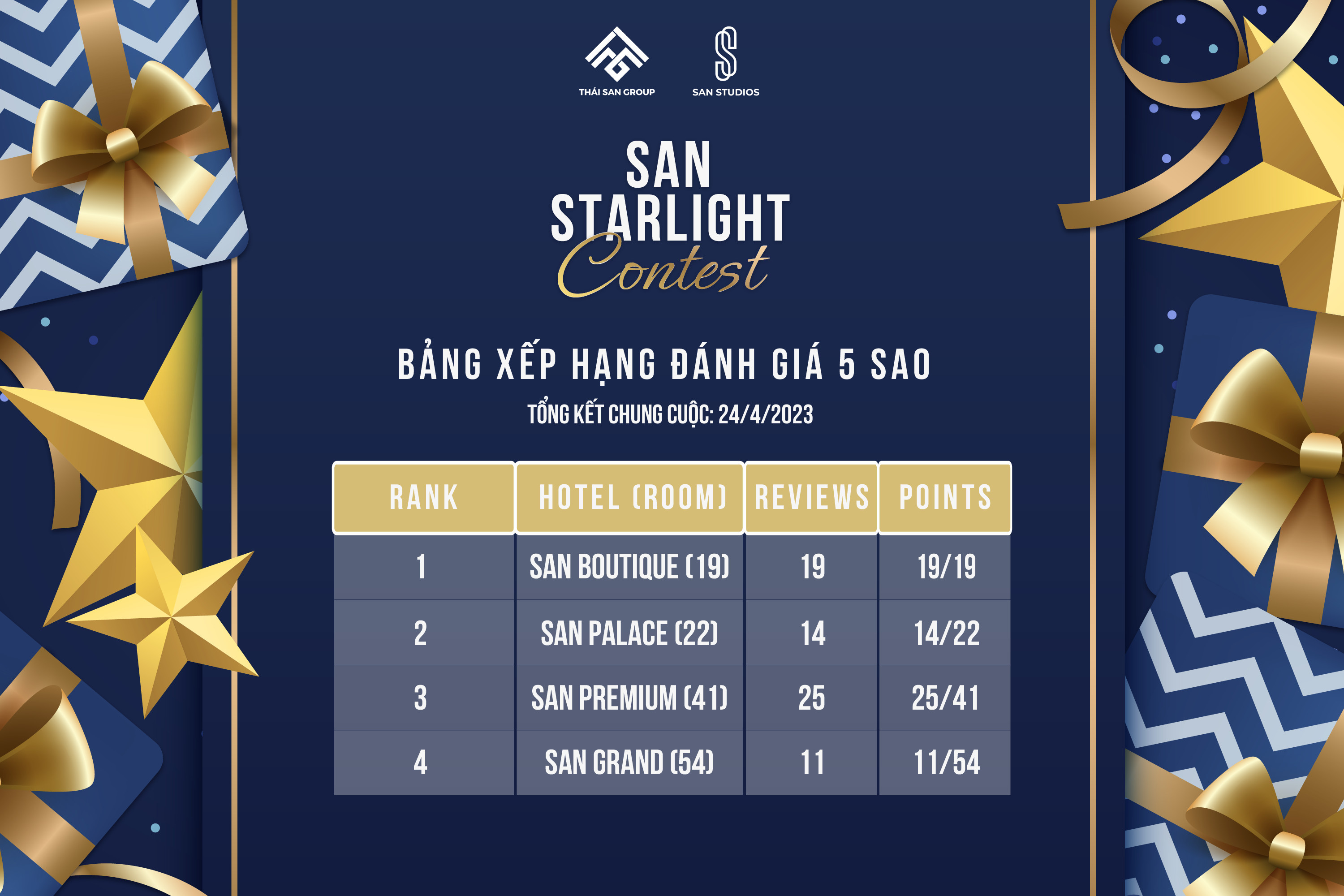 The result update: 23/04/2023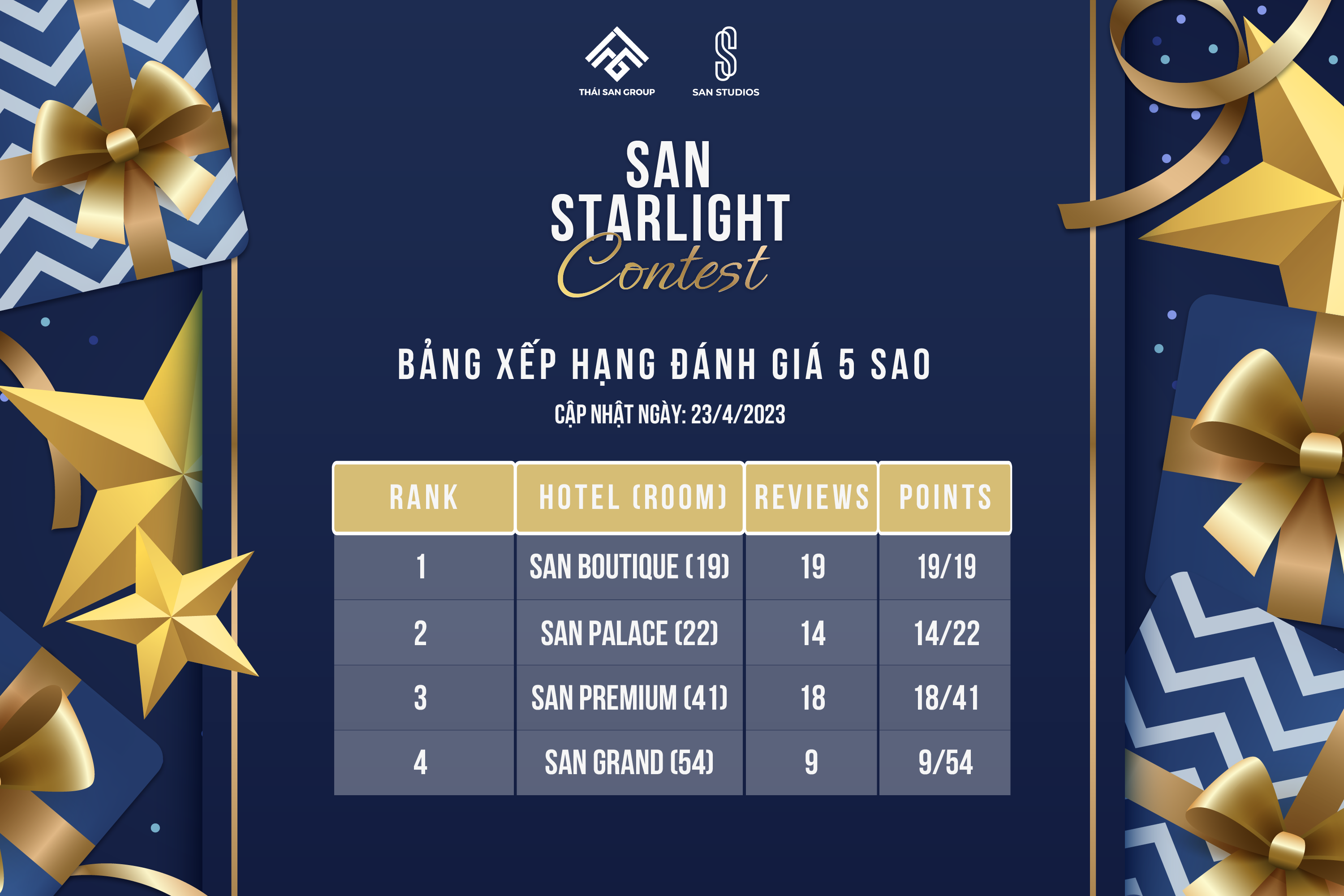 The result update: 22/04/2023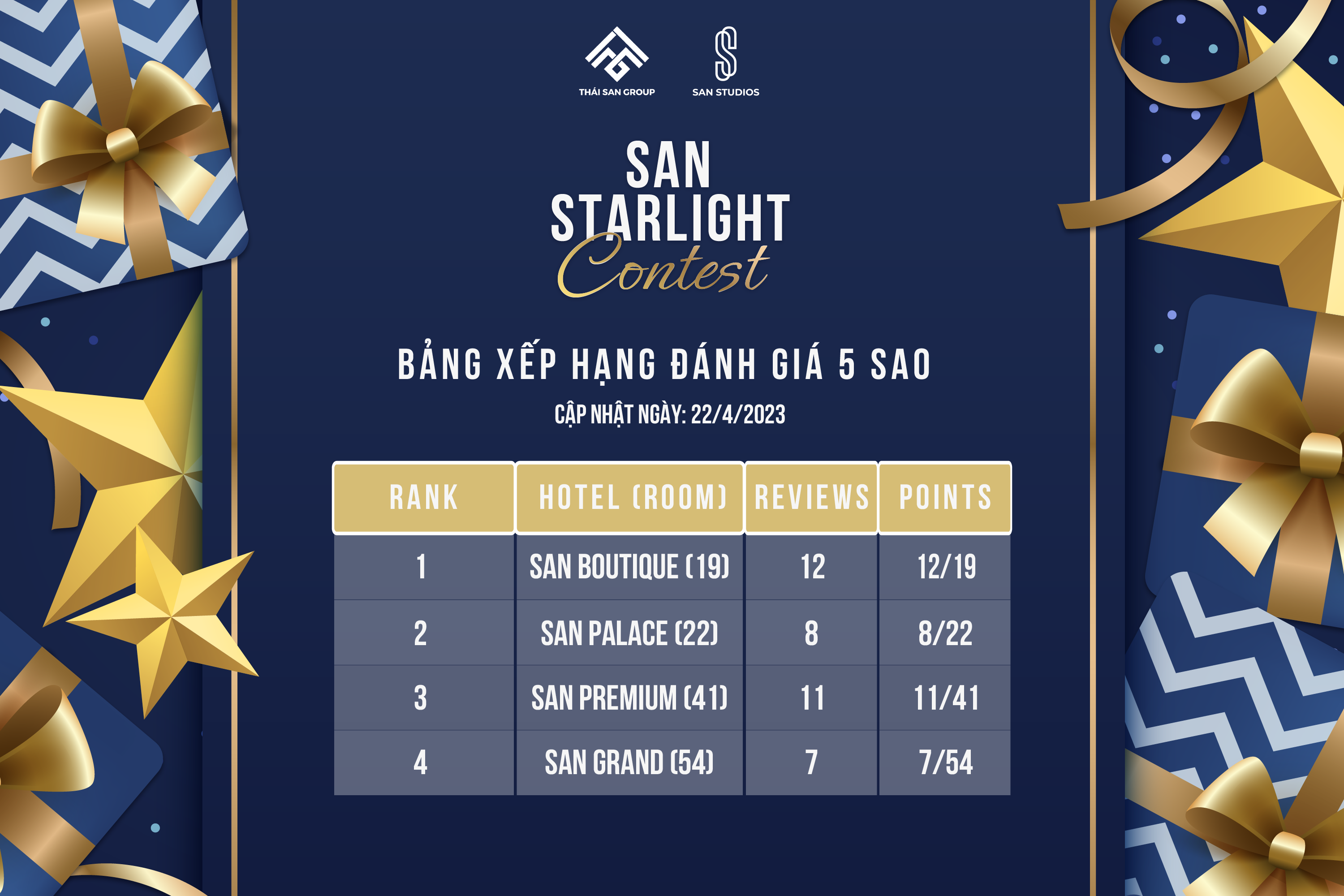 The result update: 21/04/2023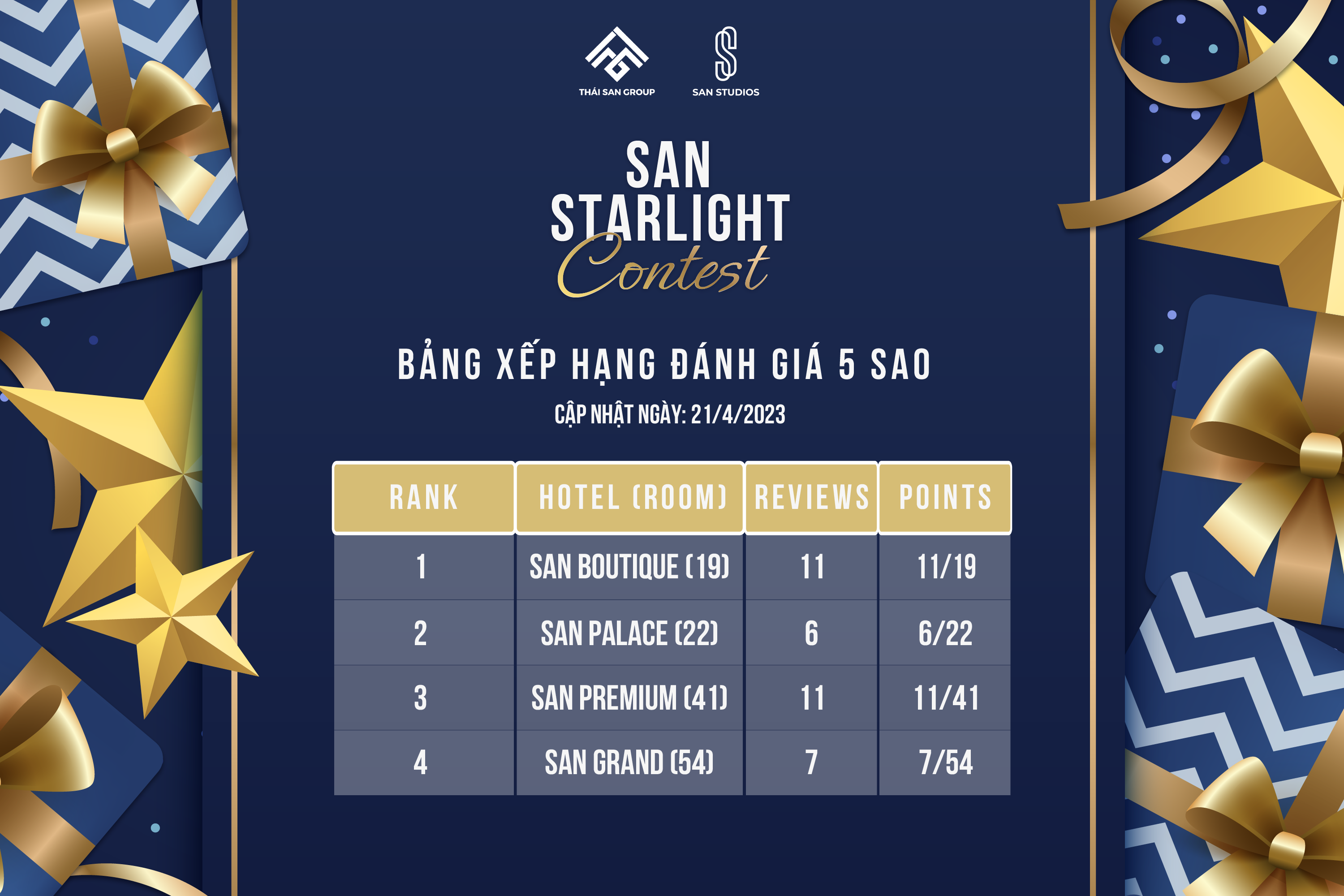 The result update: 20/04/2023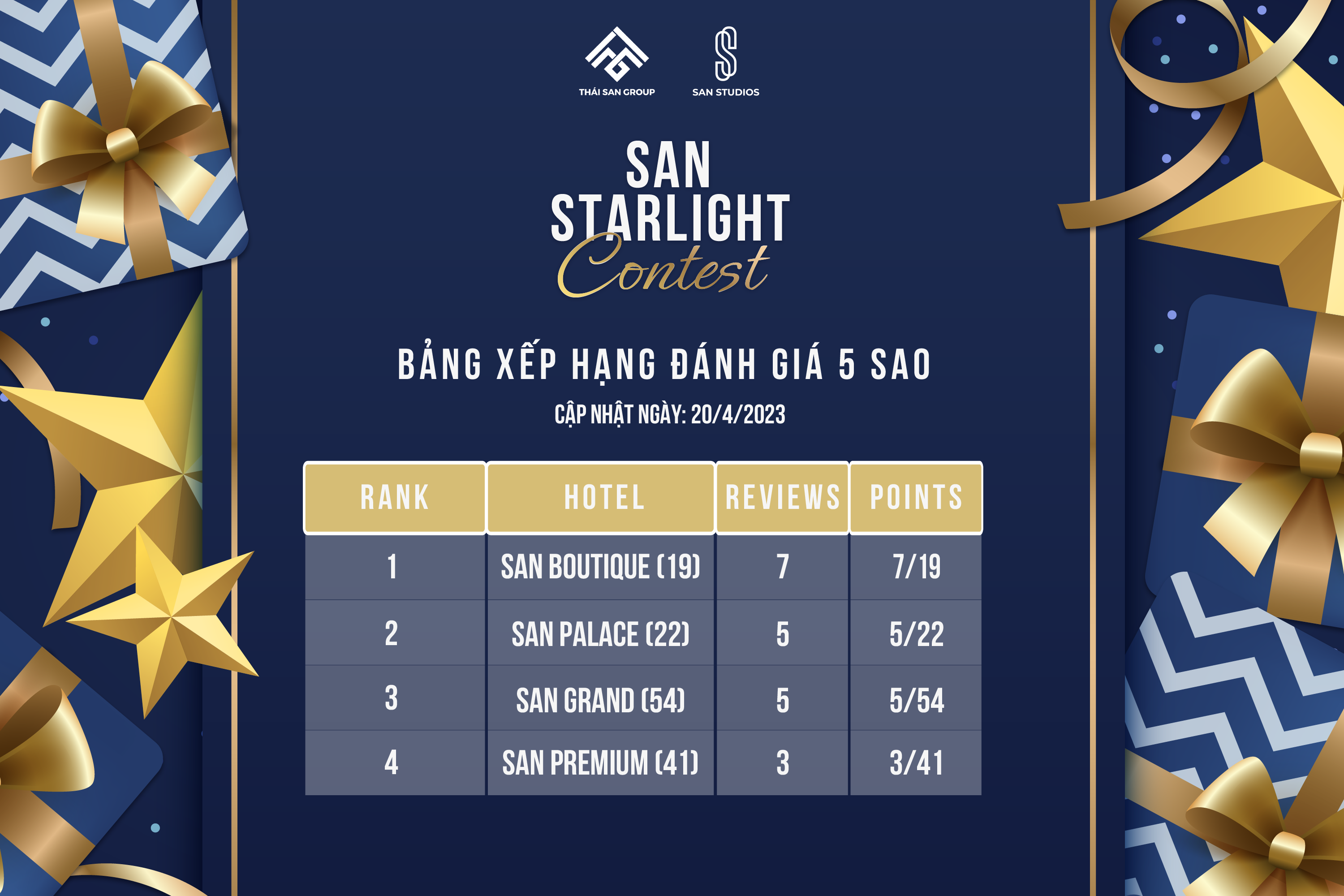 The result update: 19/04/2023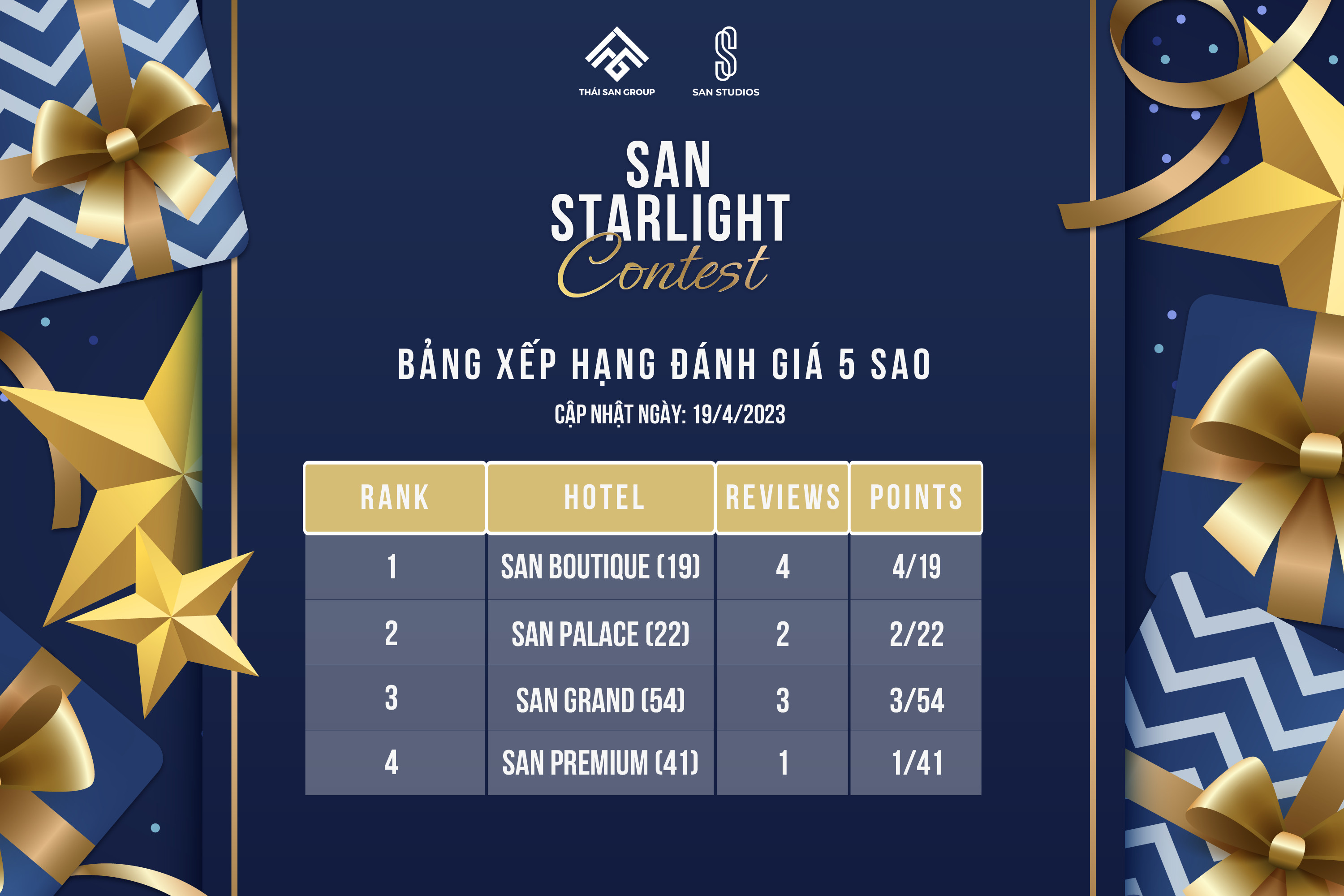 The result update: 18/04/2023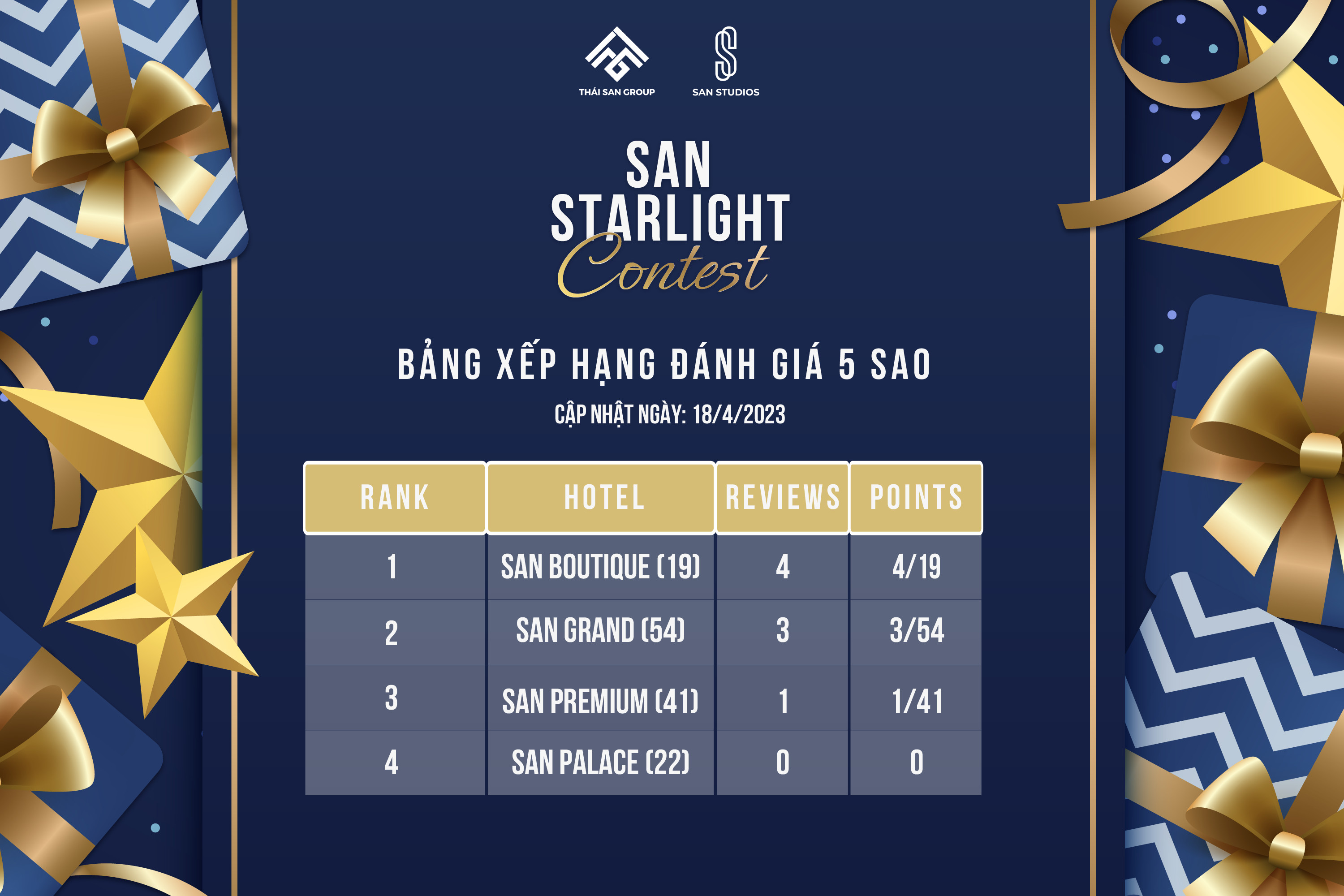 WHAT IS SAN STARLIGHT CONTEST?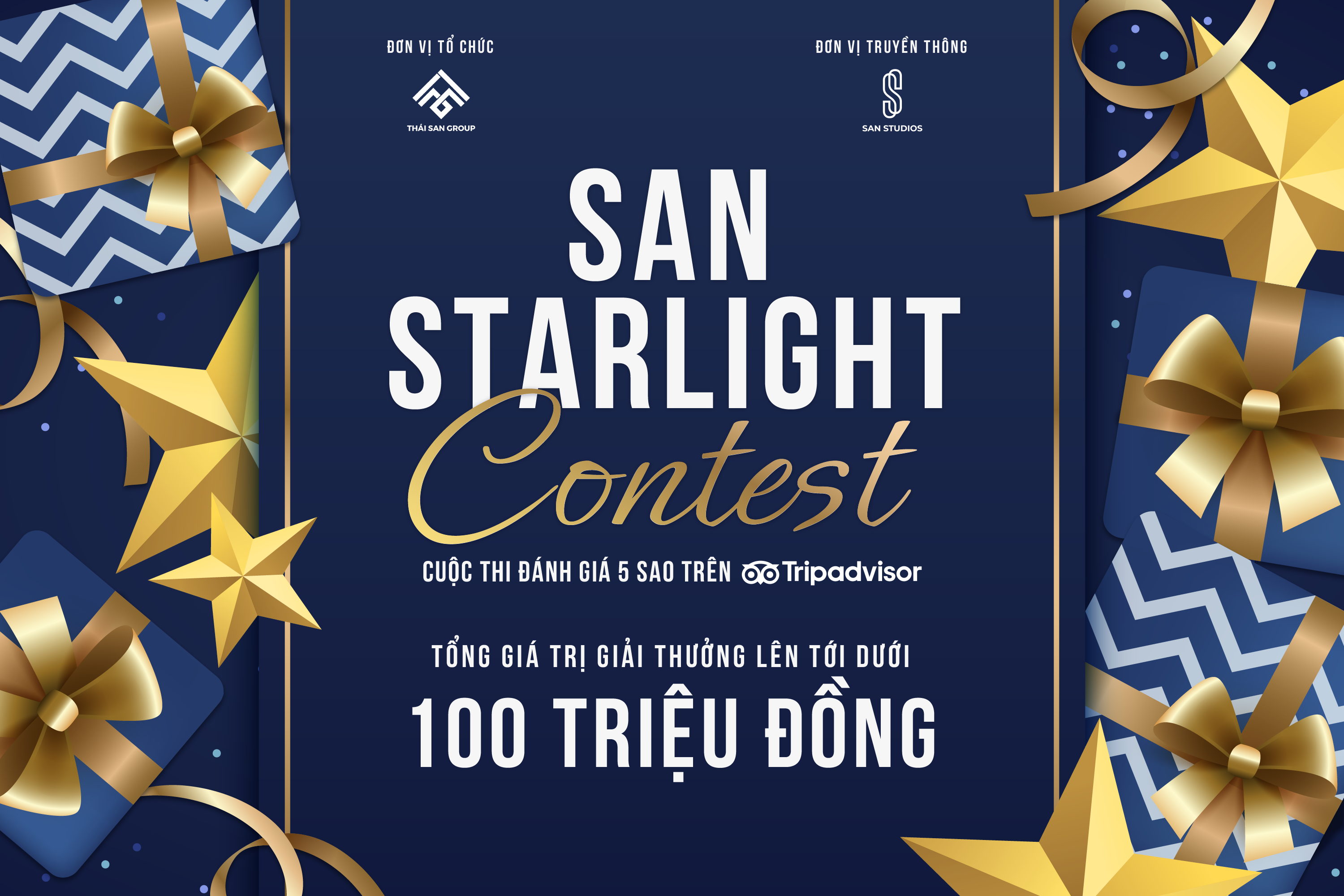 Contest rules:
The hotels in our series highly encourage our guests to leave a 5-star review and have implemented various programs to incentivize feedback. These programs include discounts for future stays, vouchers, or complimentary gifts as tokens of our appreciation.
Marking standards:
– To calculate the review score, we divide the total number of 5-star reviews on TripAvisor by the total number of rooms in each hotel.
– Only the 5-star reviews are taken into consideration. 
– For reviews rated 4 stars or below, we subtract 2 of the 5-star reviews from the total count.
The overall competition rankings will be updated daily within the dedicated internal group (Zalo group for the Contest). At the end of the competition period, the winning hotels will receive their rewards and be announced on the internal channels as well as other media channels of the San Hotel Series.
Note:
– Strict adherence to TripAdvisor's review guidelines is required.
– No fake or self-created reviews will be accepted.
– Any detected fake reviews or negative consequences resulting from OTA platforms' evaluation will be the sole responsibility of the hotel.
THAI SAN SERVICE CO., LTD
DIRECTOR