1. About Hanoi – The capital city of Vietnam 
Hanoi, the capital city of Vietnam, is a city of unique beauty and rich culture. Its streets are lined with beautiful colonial buildings, ancient temples, and vibrant markets, all steeped in a history that spans over a thousand years. The city's picturesque lakes, parks, and tree-lined boulevards are a testament to its natural beauty and offer a respite from the hustle and bustle of the busy streets. 
The local cuisine is world-renowned, with fragrant pho, crispy "banh mi", and refreshing "bia hoi" among the many culinary delights to be savored. The city's culture is deeply influenced by its Chinese and French colonial past, and its streets are filled with traditional music, dance, and art. From the stunning architecture of the Temple of Literature to the bustling energy of the Old Quarter, Hanoi is a city that offers visitors a unique and unforgettable experience of Vietnam's rich history and culture.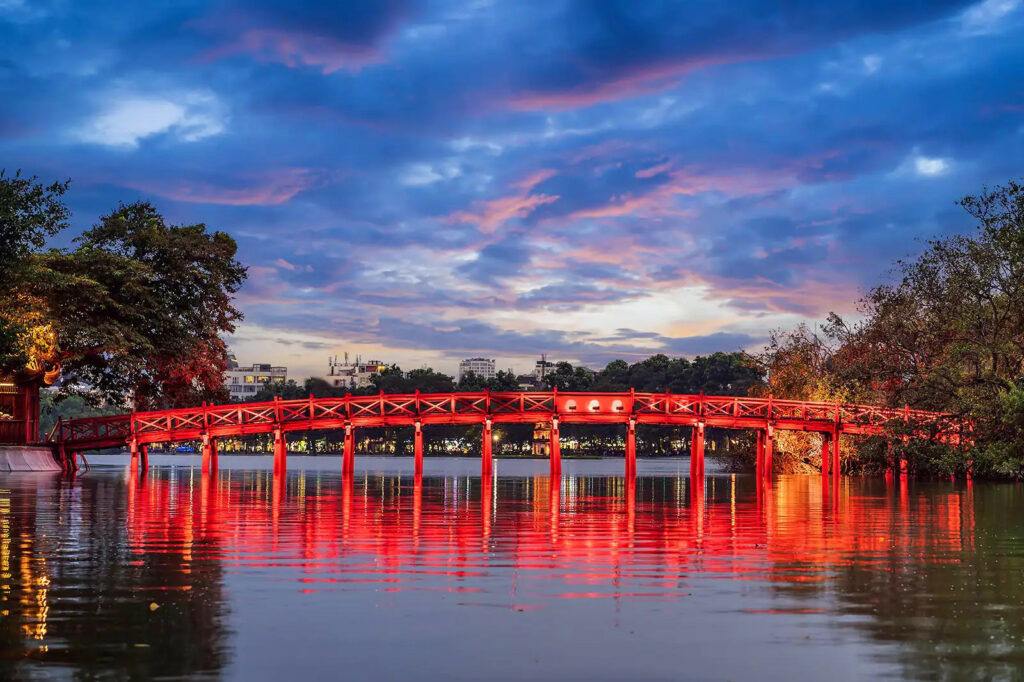 2. The importance of choosing the best place to stay in Hanoi
Choosing the best place to stay in Hanoi depends on several factors, such as location, comfort, service, and price. A good location is important to easily access popular attractions and transportation options. A comfortable place to stay means clean, spacious, and well-equipped rooms with modern amenities. Friendly and helpful staff who provide excellent service are essential for a stress-free and enjoyable stay. Finally, reasonable and competitive rates are important to ensure that you get the best value for your money.
Choosing the best place to stay in Hanoi can greatly enhance your travel experience, as it allows you to fully enjoy the city and its attractions. It also helps you to avoid potential problems such as noisy or unsafe neighborhoods, uncomfortable accommodations, or unhelpful staff. Moreover, choosing the best place to stay can make your trip more memorable and enjoyable, as you can relax and unwind after a day of exploring the city.
In brief, choosing the best place to stay in Hanoi is crucial for a comfortable and enjoyable trip. It's important to consider factors such as location, comfort, service, and price when making your decision. By doing so, you can make the most out of your trip to Hanoi and create unforgettable memories.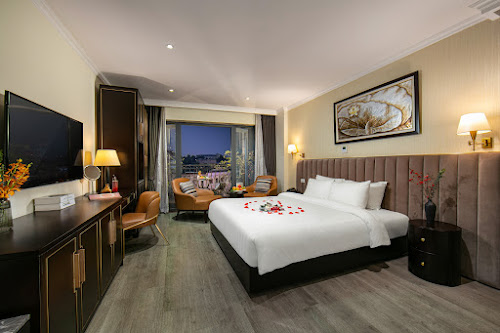 3. The best place to stay in Hanoi: San Hotel Series
Hanoi's Old Quarter is the cultural and historical hub of the city and it is here that San Hotel Series has established itself as the prime choice for travelers seeking a comfortable and convenient stay. This collection of boutique hotels is perfectly situated for exploring the area's most iconic landmarks, including the beautiful Hoan Kiem Lake, the majestic Temple of Literature, and the charming French Quarter.
San Hotel Series also has a rooftop bar and restaurant that offers stunning views of the city. The bar serves a variety of cocktails, wine, and beer, while the restaurant serves delicious Vietnamese and Western cuisine. This is a great place to relax and unwind after a day of exploring the city.
Finally, San Hotel Series offers reasonable and competitive rates, which provide excellent value for money. The rates are affordable, and the quality of the accommodations and service is exceptional.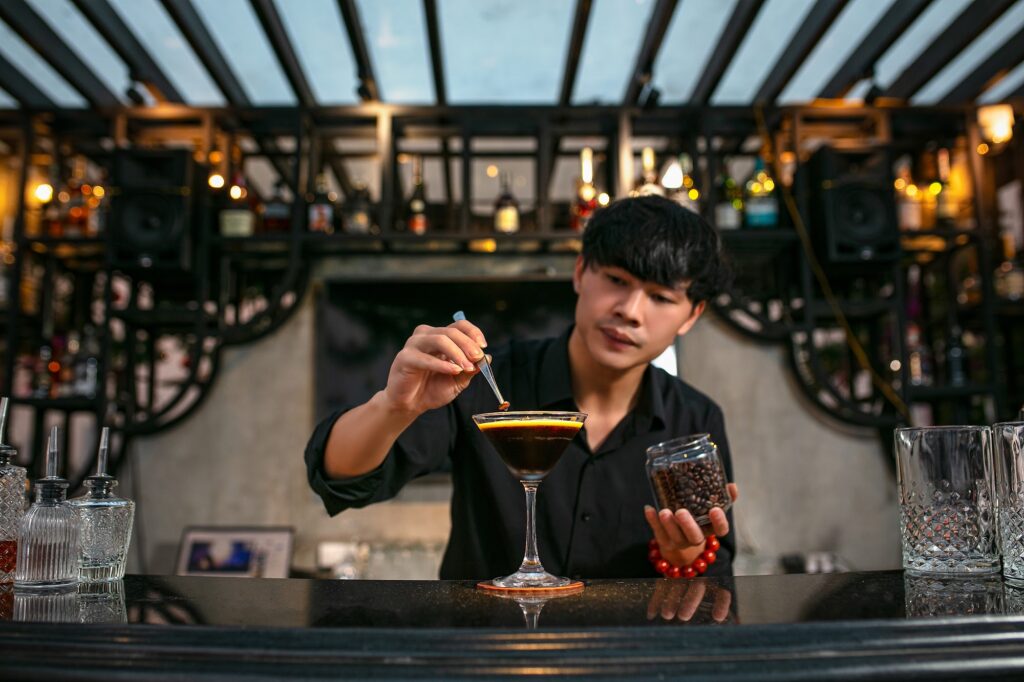 4. Additional benefits of staying at San Hotel Series
San Hotel Series is a chain of boutique hotels in Hanoi, and it is the best place to stay for travelers who are looking for comfortable and convenient accommodation.San Hotel Series provide a large number of places including hotel, spa, bar, restaurant… So don't worry if you can't find the best place to stay in Hanoi, you can have any type of entertainment here. The hotels are located in the heart of the Old Quarter, which is the most vibrant and historic part of Hanoi. This location is perfect for exploring the city's rich culture and famous landmarks, such as Hoan Kiem Lake, the Temple of Literature, and the French Quarter.
The rooms at San Hotel Series are clean, spacious, and well-equipped with modern amenities such as air conditioning, flat-screen TVs, and free Wi-Fi. The beds are comfortable, and the bathrooms are clean with hot showers. The hotels also have soundproof windows, which ensure a peaceful and quiet stay despite the lively surroundings.
The staff at San Hotel Series are friendly, knowledgeable, and always ready to assist guests with any needs. They provide excellent service, which includes free breakfast and airport pick-up service. They can also help guests with tour bookings, travel information, and recommendations for local restaurants and attractions.
In conclusion, the San Hotel Series is the best place to stay in Hanoi for travelers who want a comfortable, convenient, and affordable accommodation. The prime location, comfortable rooms, excellent service, and stunning rooftop bar and restaurant make it an excellent choice for any traveler visiting Hanoi.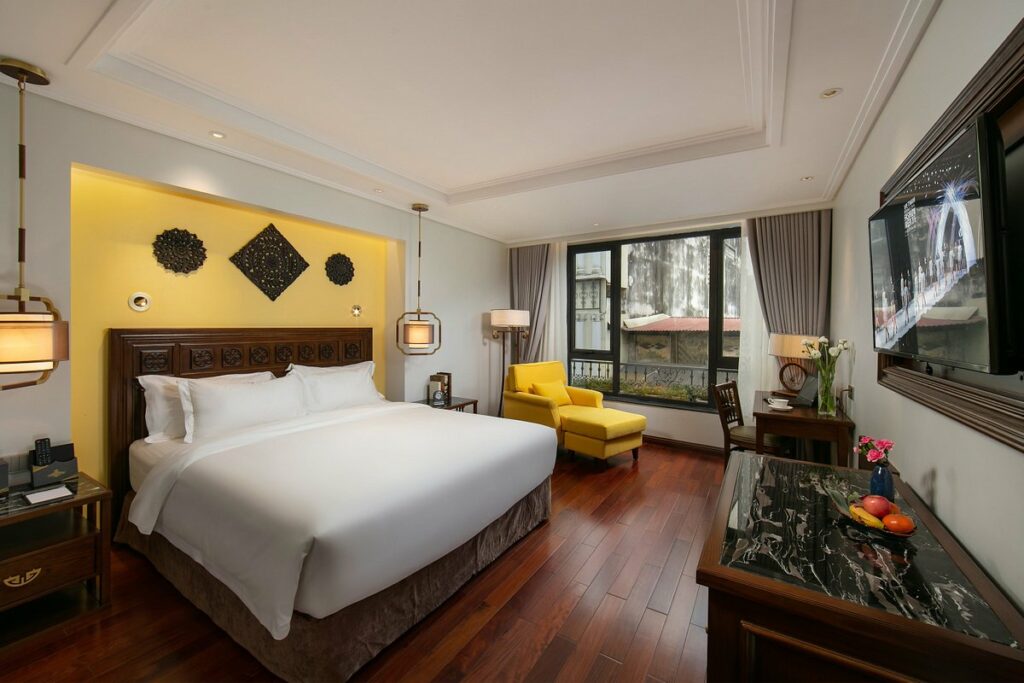 5. How to book a room of San Hotel Series?
Booking a room in San Hotel Series to have the experience of the best place to stay in Hanoi. Booking a room at San Hotel Series is easy and can be done directly through their website at:
To book a room, first, select the hotel location and the dates of your stay on the homepage. Then, select the number of guests and rooms you require, and click on the "Check Availability" button. The website will then show the available rooms and rates for the selected dates.
Next, choose the room type that best suits your needs and preferences. You can view the room details, amenities, and photos before making your selection. After choosing the room, click on the "Book Now" button to proceed with the booking.
You will then be prompted to enter your personal information, such as name, email, phone number, and payment details. The website uses a secure payment system to ensure the safety of your personal and financial information.
After completing the booking process, you will receive a confirmation email with the details of your reservation. You can also access your booking information and make changes or cancellations through the website.
In case you need any assistance with your booking or have any questions, you can contact the San Hotel Series customer support team through the website's "Contact Us" or contact via: 
Email: info@sanhotelseries.com
Hotline: (+84) 812 351 640