Recognizing the accomplishments and dedication of employees during their work, on May 23, 2023, Director Lang Thai San commended and rewarded individuals with outstanding achievements in April 2023.
The in-house recognition took place at each hotel branch, aiming to honor individuals with exceptional performance who surpassed expectations in the past month. This is one of the monthly activities for Thai San Service Company to express gratitude to outstanding individuals, providing motivation and fostering a spirit of camaraderie among staff members to fulfill their duties even better.
List of employees with outstanding achievements in April 2023:
Hotel
No.
Name
Position
SAN GRAND HOTEL

1

Hoang Thi Bich Ngoc

Receptionist

2

Vu Duc Minh

Receptionist

3

Dinh Hoang Duong

CS

4

Vu Bao Viet Hung

Receptionist

SAN PREMIUM

1

Nguyen Minh Tuan

CS

2

Vu Thi Hai

Restaurant staff

3

Nguyen Thi Ngan

Receptionist

SAN PALACE

1

Tran Thuy Duong

CS

2

Quach Lan Phuong

Receptionist

SAN BOUTIQUE

1

Truong Thi Thu Hien

Receptionist
Congratulations to all the employees who have achieved outstanding performance this month, as well as to all members of the San Hotel Series who have made contributions to the company recently. We hope all the staff will continue to maintain a strong spirit of dedication and efficient work attitude, and contribute to the further development of the San Hotel Series brand as a leading destination in Hanoi's Old Quarter.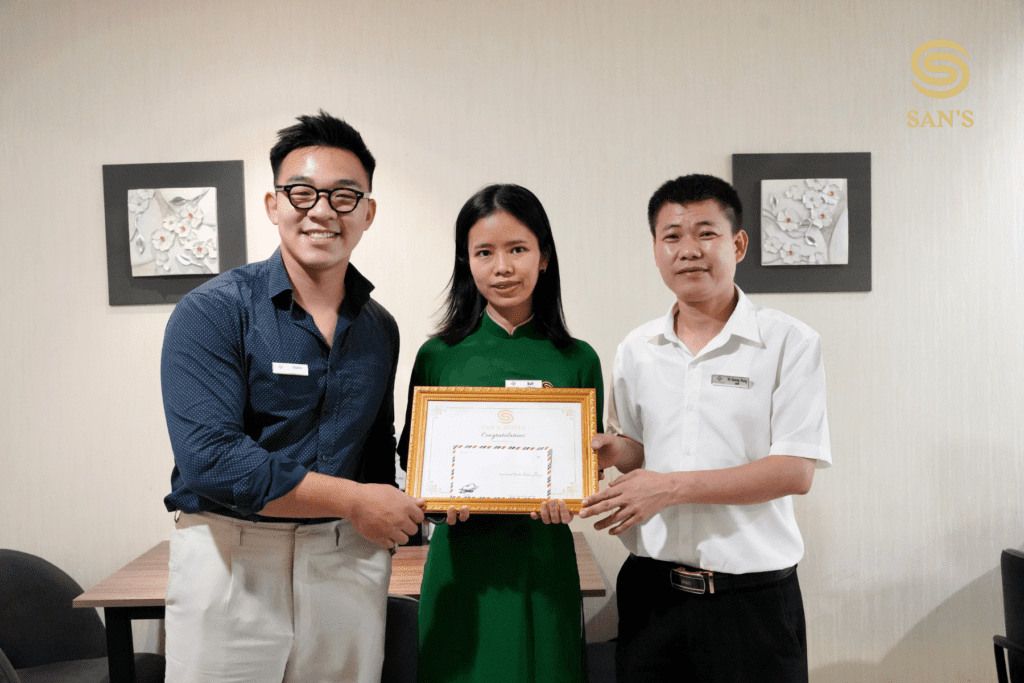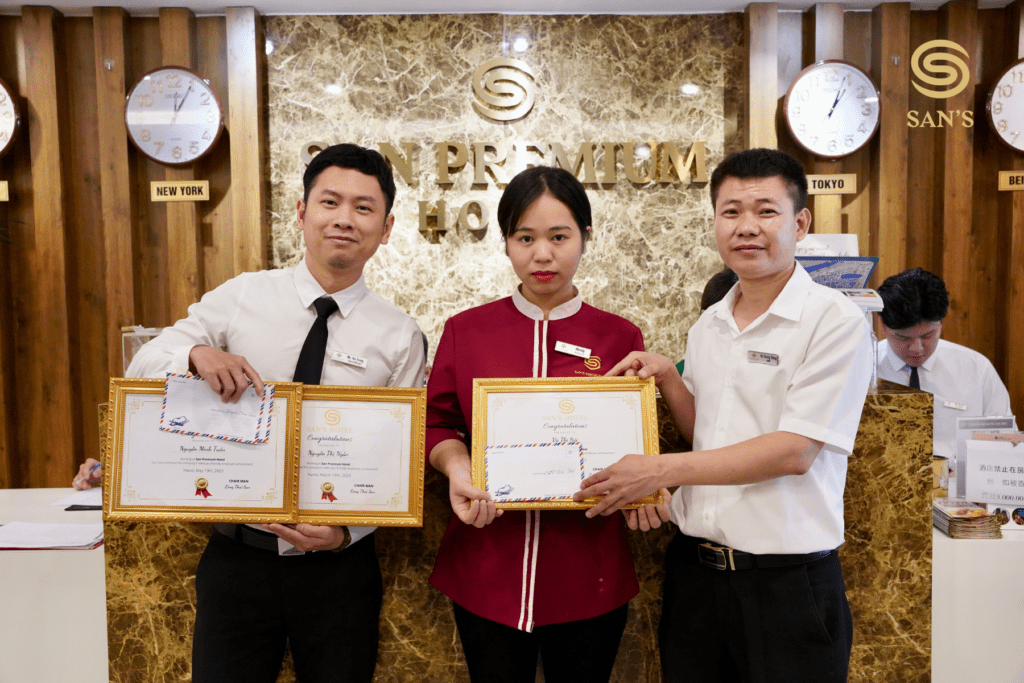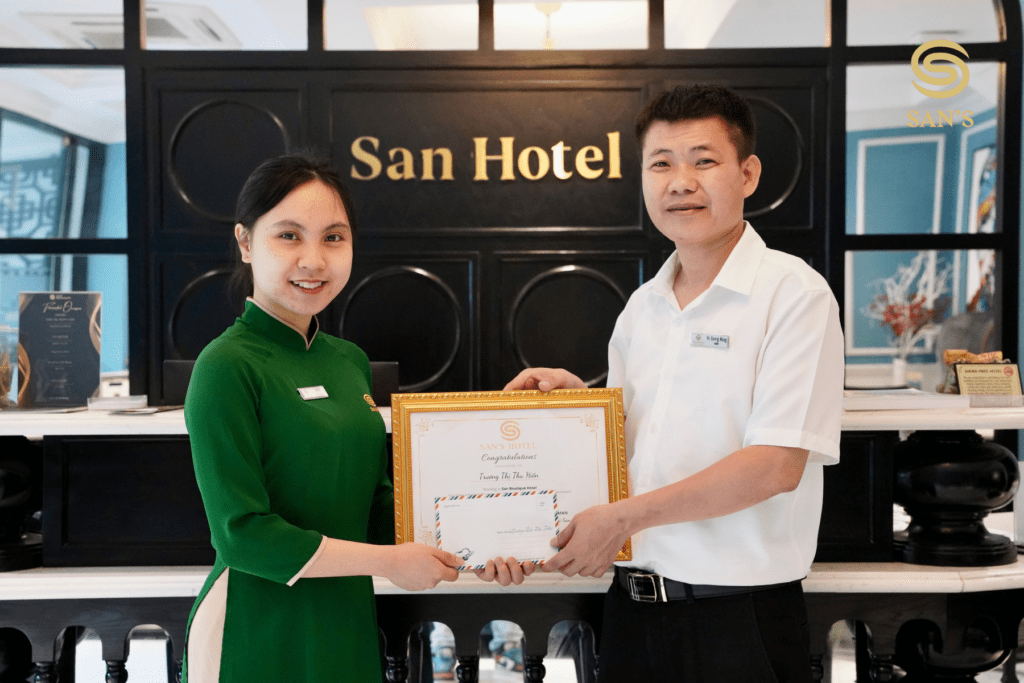 With the motto "Putting customer experience first and always striving to provide the best quality service," Thai San Company  will continuously improve and enhance the service quality to meet the needs and desires of our customers.
We wish the entire staff of Thai San Service Company continued success and even greater achievements in the future!