When planning a trip to Hanoi, choosing the right type of room Hanoi Old Quarter is crucial for a comfortable and enjoyable stay. The type of room you select can greatly impact your overall experience, ensuring that you have a cozy and convenient place to rest and rejuvenate after exploring the bustling streets and absorbing the local culture. Whether you're traveling solo, with a partner, or as a family, finding the perfect room type will enhance your visit to this historic district.
Types of Accommodation in Hanoi Old Quarter
Hanoi Old Quarter, located in the heart of Hanoi, Vietnam, is a vibrant neighborhood that offers a variety of accommodation options for travelers. Whether you're looking for luxury, budget-friendly, or culturally immersive experiences, the Old Quarter has something for everyone. In this section, we will explore the different types of accommodation, available in Hanoi Old Quarter and their unique features to help you choose the perfect place to stay.
Hotels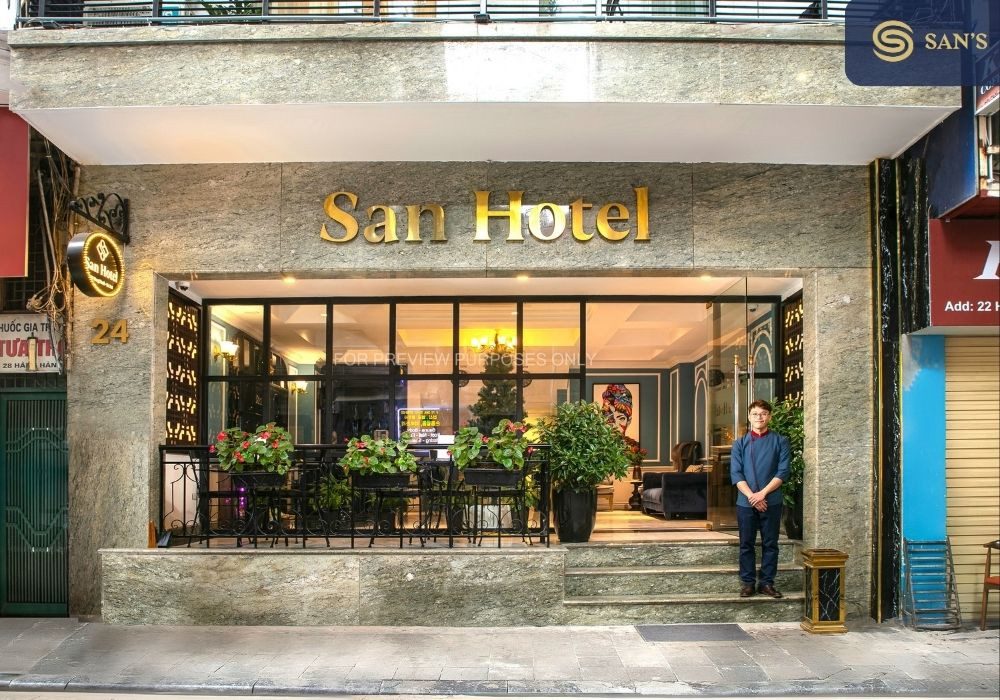 Hotels are the most popular type of accommodation in Hanoi Old Quarter. They range from luxurious five-star establishments to boutique hotels and mid-range options. Hotels provide comfortable rooms, modern amenities, and a range of services such as room service, concierge assistance, and on-site dining. Staying in a hotel offers convenience and a high level of comfort, but it can be more expensive compared to other options.
>>> See more : San Boutique Hotel
Hostels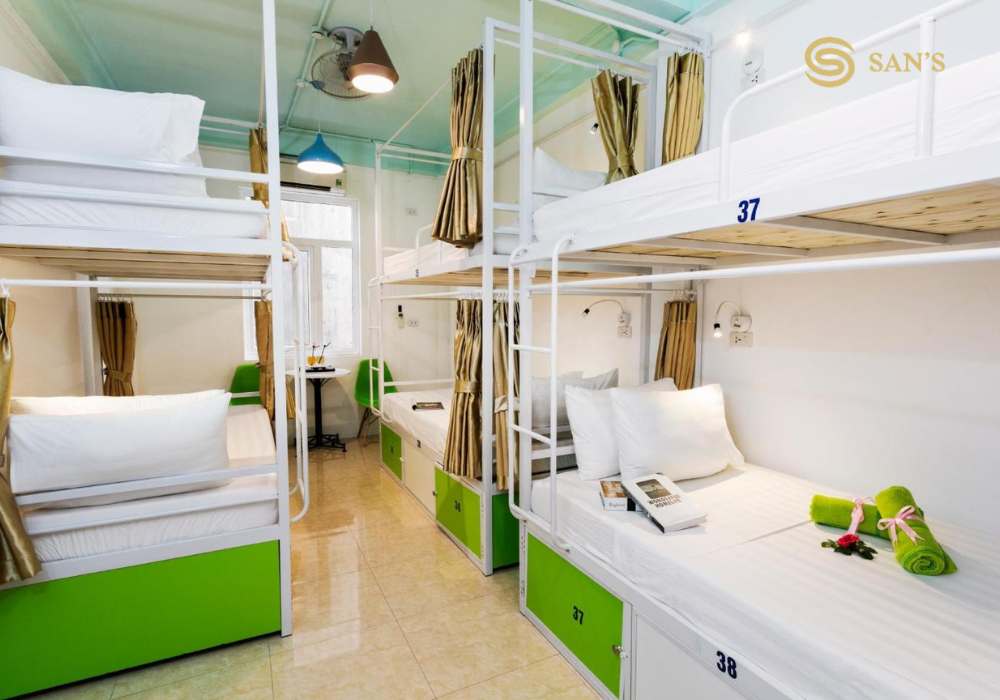 For budget-conscious travelers or those seeking a social atmosphere, hostels are a great choice. Hanoi Old Quarter has several hostels that offer dormitory-style rooms with bunk beds and shared facilities like bathrooms, lounges, and kitchens. Hostels are ideal for backpackers, solo travelers, or groups looking to meet like-minded individuals and exchange travel experiences.
Guesthouses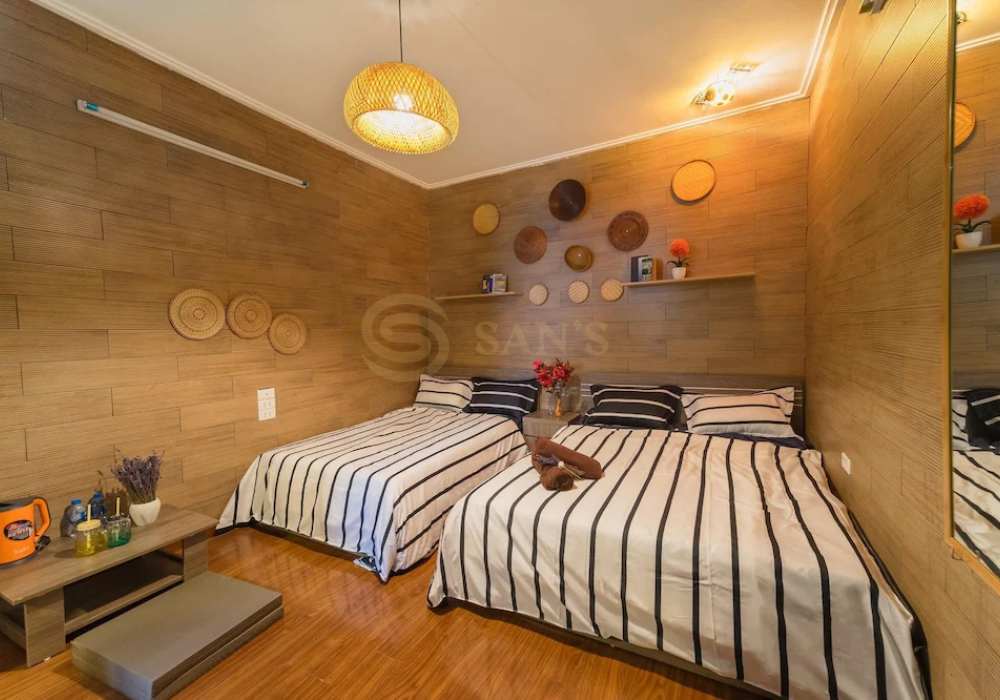 Guesthouses are smaller establishments often run by local families, offering a cozy and homey atmosphere. They provide a more intimate experience and a chance to interact with the hosts. Guesthouses in Hanoi Old Quarter typically have clean and comfortable rooms with basic amenities such as Wi-Fi and breakfast. While they may lack some of the luxuries of hotels, guesthouses offer affordability and a warm personal touch.
Homestays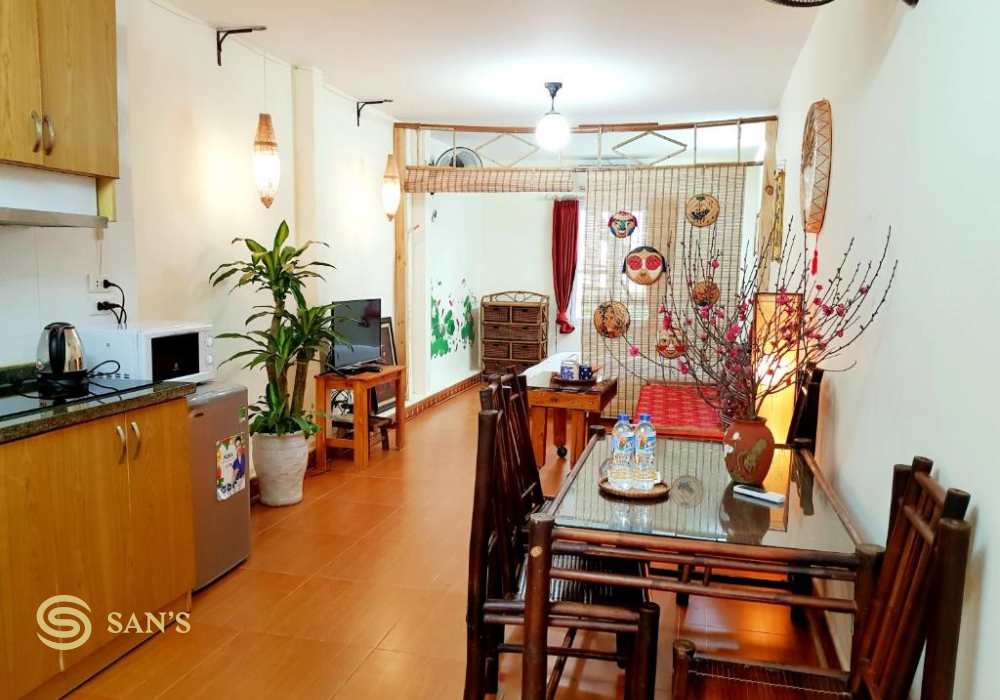 For a truly immersive cultural experience, consider staying in a homestay in Hanoi Old Quarter. Homestays allow you to live with a local family, sharing their home and daily routines. This type of accommodation offers a deeper connection to the local culture, traditions, and cuisine. While homestays vary in terms of amenities and comfort, they provide a unique opportunity to gain insights into the local way of life and create lasting memories.
Type of room Hanoi Old Quarter hotel
Standard Rooms in Hanoi Old Quarter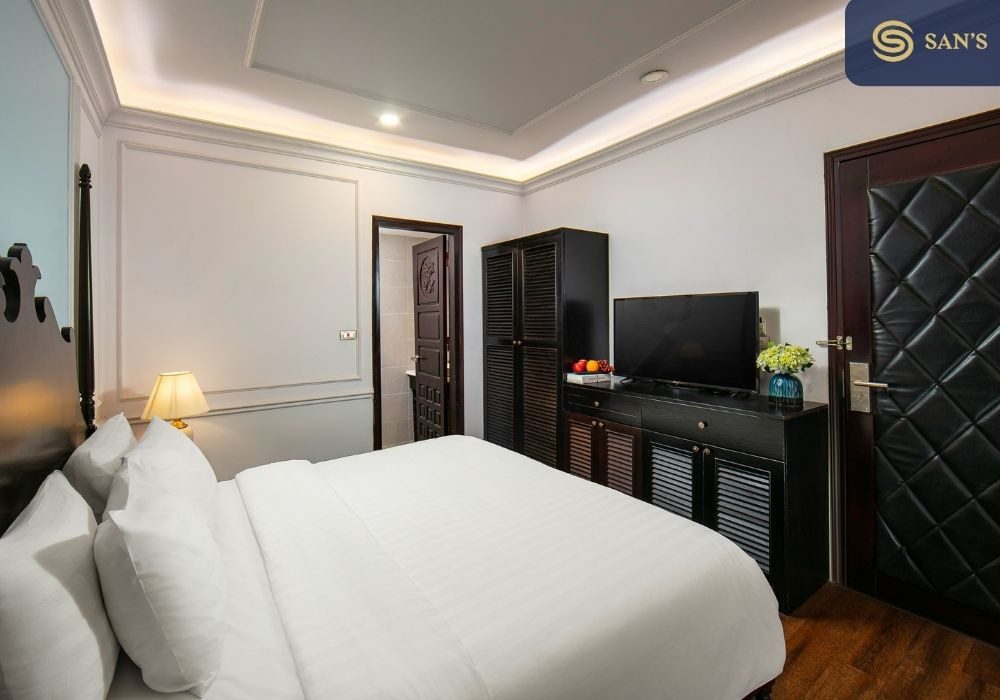 Standard rooms are a popular choice for travelers seeking comfortable and  affordable accommodation in Hanoi Old Quarter. These rooms typically offer all the essential amenities needed for a pleasant stay, including a comfortable bed, private bathroom, and basic furnishings. While they may not have luxurious features, standard rooms provide a cozy and convenient base for exploring the neighborhood and its surrounding attractions. They are suitable for budget-conscious travelers who prioritize value and location.
Deluxe Rooms in Hanoi Old Quarter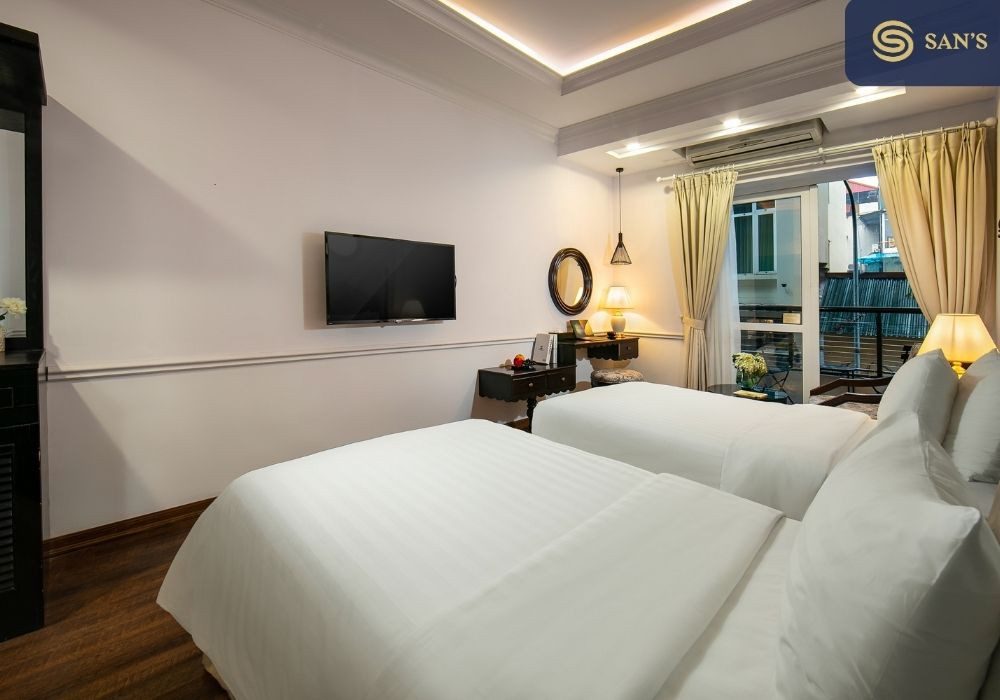 For those looking for a bit more comfort and luxury, deluxe rooms in Hanoi Old Quarter are an excellent option. These rooms often come with additional space, upgraded furnishings, and enhanced amenities. Deluxe rooms may offer features like a minibar, a seating area, and a larger bathroom. Staying in a deluxe room provides a touch of luxury and added comfort, allowing guests to unwind after a long day of sightseeing and exploration.
Suite Rooms in Hanoi Old Quarter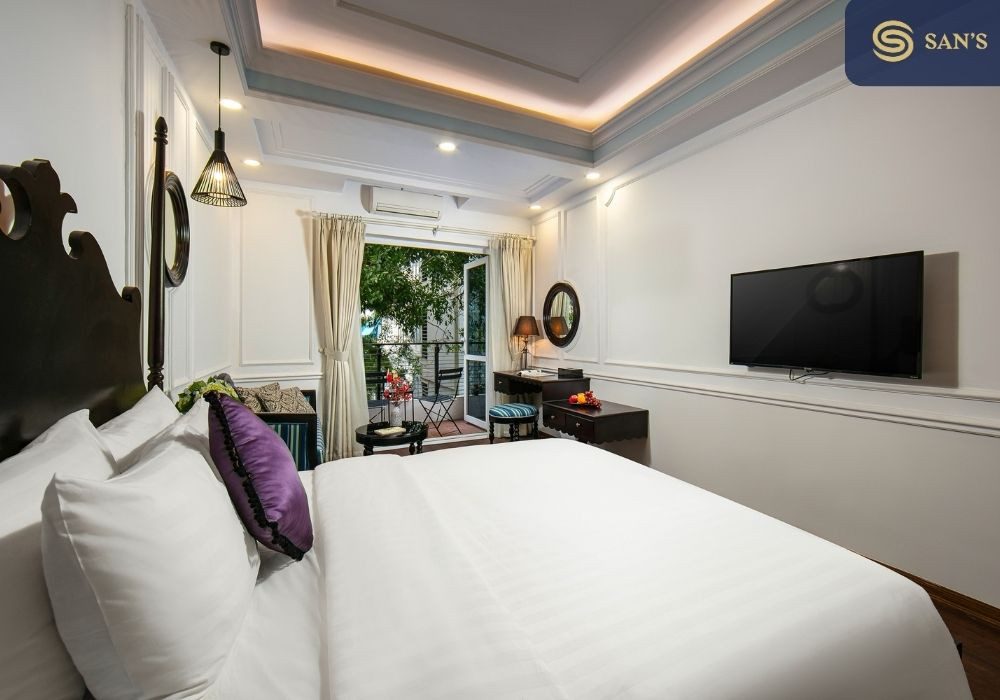 If you're seeking a truly indulgent experience, suite rooms in Hanoi Old Quarter are the epitome of luxury. These spacious and well-appointed rooms offer a separate living area, a bedroom, and a private bathroom. Suite rooms often come with extra amenities such as a jacuzzi, a private balcony, or even access to exclusive lounge areas. Staying in a suite room provides ample space and privacy, ideal for couples on a romantic getaway or those who simply desire a lavish retreat.
Family Rooms in Hanoi Old Quarter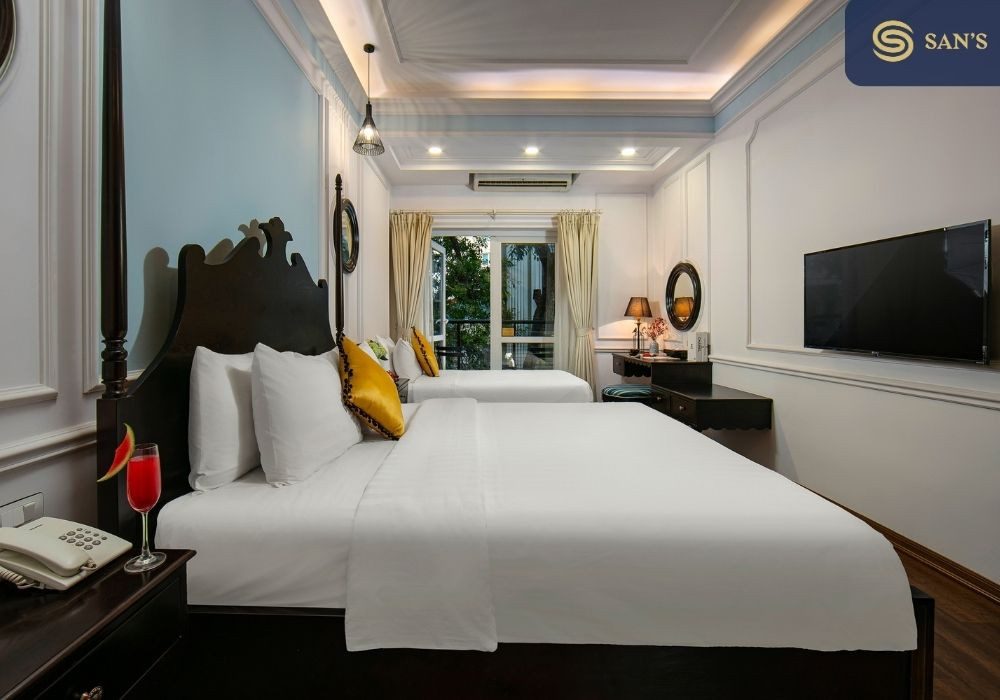 Traveling with family or a group? Family rooms in Hanoi Old Quarter cater to the needs of larger parties. These rooms are designed to accommodate multiple guests comfortably, offering a combination of beds or separate sleeping areas. Family rooms may also provide additional amenities such as extra storage space, a kitchenette, or connecting rooms.
Choosing a family room ensures that everyone can stay together, making it a convenient and cost-effective option for families or friends traveling together.
In conclusion, when planning a stay in Hanoi Old Quarter, it's important to consider the different types of rooms available to ensure a comfortable and enjoyable experience. Let's summarize the key points regarding the type of room Hanoi Old Quarter and emphasize their significance in choosing the right accommodation.
Hanoi Old Quarter offers a variety of room types to cater to different preferences and budgets. Hotels in the area provide a wide range of amenities and services, making them ideal for those seeking convenience and luxury. Hostels, on the other hand, offer budget-friendly options and a social atmosphere, perfect for backpackers and travelers looking to connect with fellow adventurers.
For those who prefer a homely atmosphere, guesthouses in Hanoi Old Quarter offer a cozy environment and basic amenities. Lastly, homestays provide a unique cultural experience, allowing guests to immerse themselves in the local way of life by staying with a local family.
Selecting the right room type is crucial as it directly impacts the quality of your stay. Consider factors such as comfort, amenities, location, and interaction opportunities when making your decision. By choosing the most suitable room type, you can enhance your overall experience in Hanoi Old Quarter.
We encourage you to explore the diverse options available and find the perfect room that aligns with your preferences and needs. Whether you're looking for luxury, affordability, social interactions, or cultural immersion, Hanoi Old Quarter has something to offer.
Ensure a memorable and enjoyable stay in Hanoi Old Quarter by selecting the ideal room type that suits your requirements. Experience the charm and vibrancy of this historic neighborhood while enjoying the comfort and convenience of your chosen accommodation. Make the most of your visit to Hanoi Old Quarter and create lasting memories in this enchanting part of the city.