Despite being one of the top destinations for luxurious getaways in Vietnam, Hanoi offers numerous affordable experiences for visitors to explore its magnificent attractions and delve into its unique cultural traits. To help you enjoy your trip to Hanoi without breaking the bank, here are some valuable way to save money in Hanoi!
Opting for affordable accommodation is one of the most effective ways to save money right from the start. While Hanoi boasts numerous boutique hotels with luxurious five-star services, cost-conscious travelers are highly recommended to consider budget-friendly hotels in the city. Despite offering adequate basic amenities, these hotels are more wallet-friendly. Another popular option among international visitors in Hanoi is homestays, which are currently thriving. They can be found almost everywhere, ranging from the city center to the suburbs. Homestays come in various concepts, such as sharehouses or dormitories (dormstays). What makes homestays appealing is their affordability, cleanliness, and reliable services, creating a warm and friendly atmosphere for guests.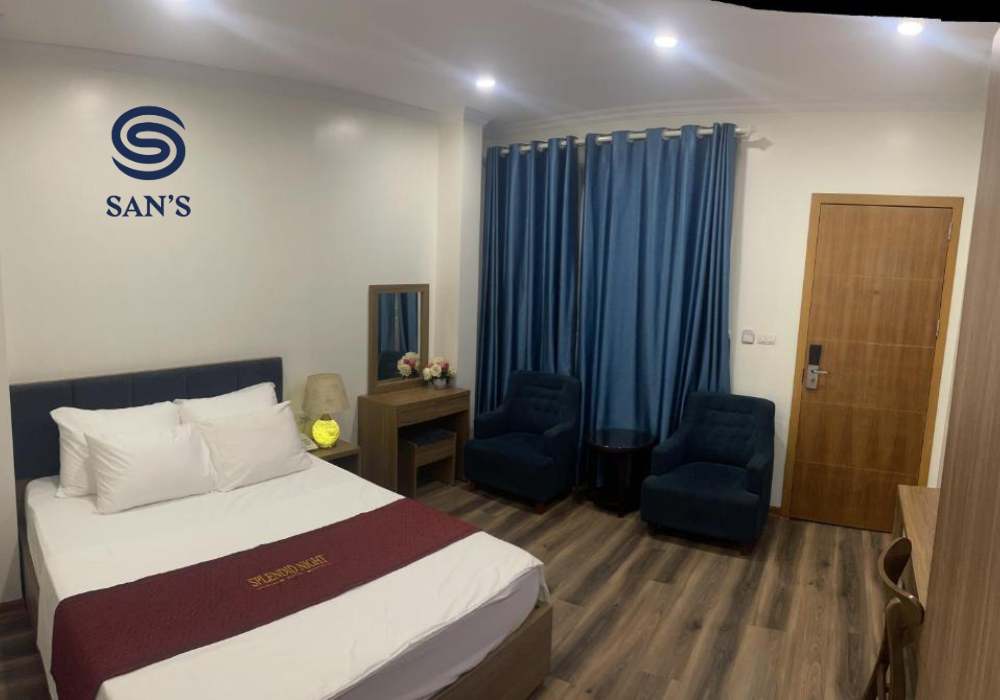 Hanoi offers an abundance of surprising free attractions and activities for travelers to enjoy. One of the must-visit landmarks is Hoan Kiem Lake (Ho Guom) along with the famous West Lake, which are both iconic symbols of the city. Exploring the Old Quarter on foot through a walking tour is another delightful and cost-free experience that allows visitors to immerse themselves in the vibrant atmosphere and rich culture of Hanoi. For an unforgettable and unique adventure, a visit to the renowned Hanoi Train Street provides an opportunity to capture memorable photos and witness the remnants of colonial life blending with the local community.
If you have a fascination for the long-standing religious culture of Hanoi, exploring the city's temples and pagodas is highly recommended. Many of these historical sites can be visited without any or with minimal entrance fees, allowing you to appreciate the charming ancient architecture and delve into the fascinating worshiping traditions of the locals. This experience becomes even more enriching when visiting Hanoi during Vietnamese festivals and holidays, as you get to witness the vibrant celebrations and immerse yourself in the festive spirit.
In Hanoi, boredom is never a concern, as the city offers a myriad of free attractions and activities that cater to all interests and preferences. Whether it's strolling around the captivating Old Quarter or exploring the religious and cultural sites, Hanoi guarantees a captivating and enriching experience without breaking the bank.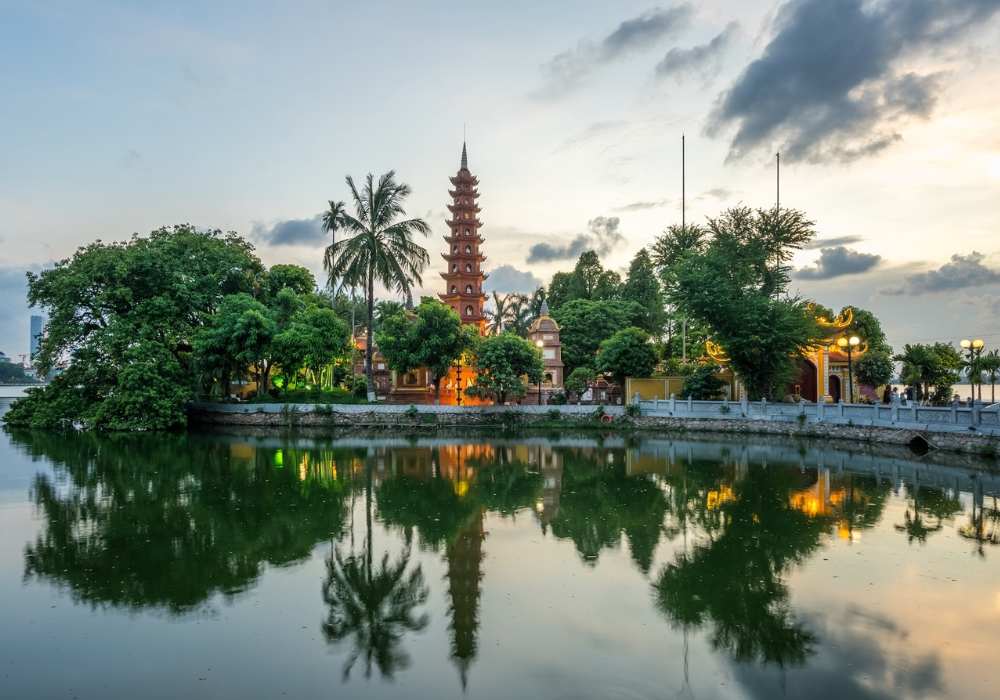 When it comes to satisfying even the most discerning palate, Hanoi's street food scene is a true paradise. Rather than indulging in fancy international cuisine, opting for street food allows you to experience a diverse range of flavors while immersing yourself in the city's distinct culinary culture. Hanoi's street food offerings are not only incredibly diverse, featuring signature dishes from Vietnam and neighboring Asian countries, but they are also exceptionally affordable.
It's important to exercise caution, particularly in touristy areas like the Old Quarter, where visitors may encounter inflated prices for popular dishes like pho. To avoid being overcharged, it's advisable to inquire about prices before placing your order. This rule applies not only to food but also to souvenirs and other merchandise sold in tourist areas. Alternatively, for authentic local recommendations and to ensure an authentic street food experience, you can refer to our article on "The Best Hanoi Street Food – How to Eat Like a Hanoian."
In Hanoi, the streets are lined with an array of delectable street food options that will satiate your hunger, tantalize your taste buds, and provide a true taste of the city's vibrant culinary heritage.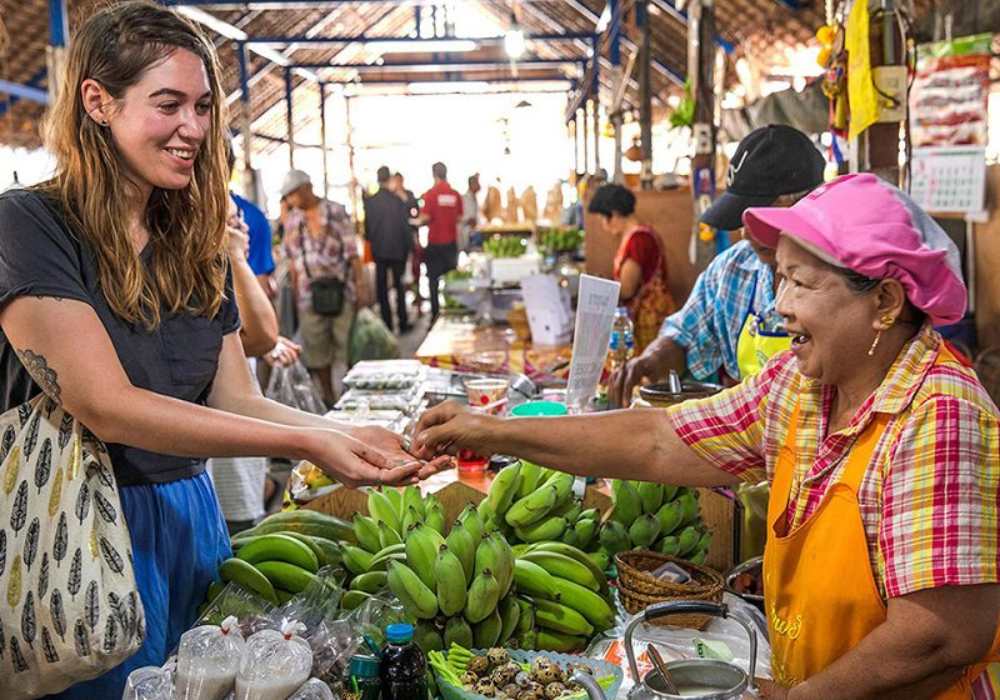 For budget-friendly transportation options while sightseeing in Hanoi, buses and walking are the most affordable choices. Not only are they cost-effective, but they also offer the freedom to explore the hidden corners of Hanoi's streets without having to navigate through heavy traffic during rush hours.
When it comes to discovering the charms of the Old Quarter, walking is the ideal choice. This allows you to leisurely wander through the narrow streets, soak in the atmosphere, and fully immerse yourself in the vibrant surroundings.
To truly experience the local way of getting around, renting a motorbike is a popular option in Vietnam. There are numerous motorbike rental shops in Hanoi, and you can also inquire at your hotel for reasonably priced rental options, typically around VND 150,000 per motorbike per day. However, it's essential to familiarize yourself with basic traffic laws and be prepared for potential traffic congestion during peak hours when traveling by motorbike.
While buses and walking offer affordable and convenient transportation options, renting a motorbike provides a unique and immersive experience for international visitors, allowing you to navigate the streets like a local. Just ensure to prioritize safety and follow traffic regulations during your motorbike adventures in Hanoi.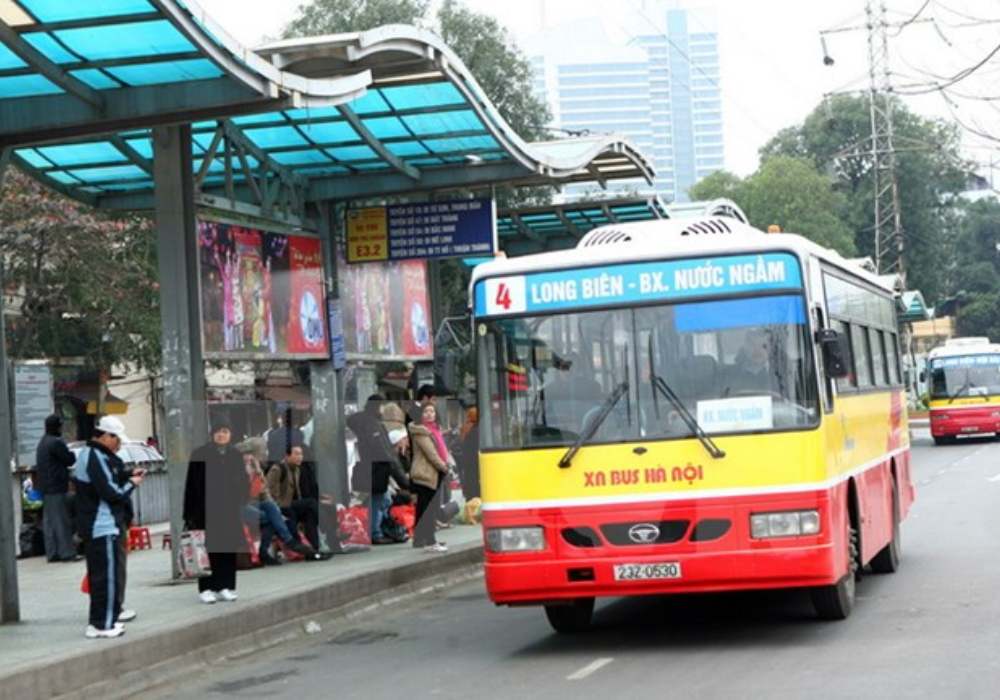 In Hanoi, local markets are bustling hubs for shopping, offering a wide array of items at incredibly low prices. However, it is crucial for tourists to exercise caution and thoroughly inspect goods before making a purchase to avoid buying counterfeit products. Additionally, it is advisable to have an understanding of the average cost of items to prevent being overcharged. To have a successful shopping experience at local markets, honing your bargaining skills is key, and having a trustworthy local friend as a guide can be immensely helpful.
In addition to local markets, supermarkets provide an alternative shopping option with slightly higher prices but assured quality and pricing. Some prominent supermarkets in the city include Winmart, Aeon, and Lotte Mart. These supermarkets offer a diverse range of items and provide a reliable shopping experience for visitors.
Whether you choose to explore the vibrant local markets or opt for the convenience of supermarkets, shopping in Hanoi presents an opportunity to discover great deals, unique items, and immerse yourself in the city's bustling retail culture. Just remember to be cautious, stay informed about prices, and enjoy the excitement of finding bargains while exploring the shopping scene in Hanoi.
If you are looking for affordable accommodation for your trip, choose San Hotel Series and experience the cozy atmosphere of our hotel in Hanoi's Old Quarter! With a chain of luxurious and reasonably priced hotels, we are committed to providing customers with a cost-effective stay without compromising comfort and convenience.
Our hotel's excellent location is close to famous tourist attractions and local markets, allowing customers to easily explore the beauty and vibrancy of Hanoi. With just a few steps, you can find important landmarks such as Hoan Kiem Lake, the Old Quarter, and many more. This saves you time and transportation costs throughout your trip.
Our hotel not only offers great amenities at a reasonable price but also provides a warm and comfortable environment. We understand that an enjoyable trip depends on convenience and cost savings. Come to San Hotel Series and discover the allure of Hanoi without worrying about prices and accommodation locations. We promise to provide you with a memorable vacation where you can enjoy not only the city's beauty but also the convenience of an ideal location.