Discover the world of 3-star hotel where comfort meets affordability. Explore the amenities, services, and unique offerings that make these hotels a favored choice for travelers seeking quality accommodations without the luxury price tag.
This article unveils the secrets behind the growing appeal of 3-star hotels, their array of amenities, and the unmatched value they offer to modern travelers. Delve into a world where "3-star hotels" masterfully combine quality service and cost-effectiveness, setting the stage for an unforgettable stay that won't break the bank.
Understanding 3-Star Hotels
In the diverse landscape of the hospitality industry, 3-star hotels emerge as a middle ground, offering guests a blend of comfort, quality, and affordability. These hotels are characterized by their focus on providing guests with a pleasant and satisfying stay, featuring a range of amenities and services that strike a balance between luxury and budget accommodations. They ensure a level of comfort and convenience that surpasses budget hotels, yet remains more economical than the opulence of 4 or 5-star establishments.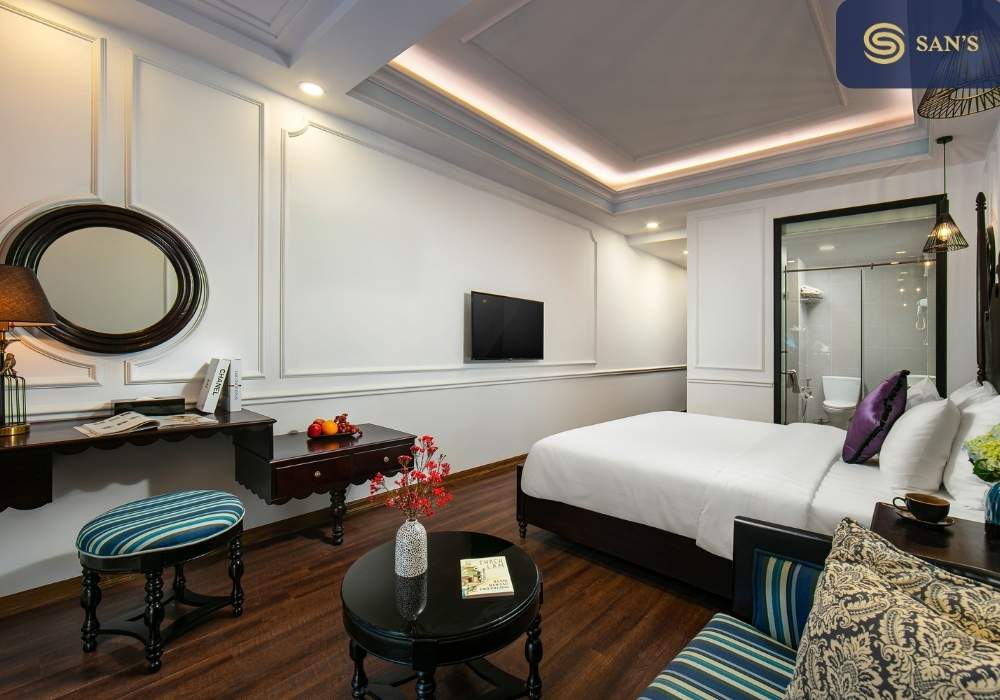 Target Audience:
3-star hotels cater to a broad spectrum of guests. Business travelers find solace in their efficient services and strategic locations, often situated near commercial hubs and transit centers. Families seeking a blend of affordability and comfort find these hotels to be a fitting option, offering family-friendly amenities without stretching the budget.
Budget-conscious tourists are another significant demographic, as they search for accommodations that offer good value for money without compromising on the essential amenities and services that define a pleasurable stay.
Key Features:
The allure of 3-star hotels lies in their well-rounded offerings. Guests can expect comfortable and clean rooms equipped with essential modern amenities such as free Wi-Fi, air conditioning, and en-suite bathrooms. Dining options are also available, with many hotels housing their own restaurants or being situated close to popular eateries.
The service at 3-star hotels is marked by professionalism and efficiency, ensuring guests' needs are met promptly. Additional amenities may include business centers, meeting rooms, and in some cases, fitness centers, aligning with the diverse needs of their varied clientele.
In essence, 3-star hotels have carved out a niche in the hospitality industry by adeptly balancing cost and comfort, ensuring that guests from various walks of life can enjoy a satisfying and value-driven stay experience.
The Appeal of 3 Star Hotels
In a world where travelers are constantly seeking to maximize value without compromising on comfort, 3-star hotels emerge as a beacon of affordability. These establishments have mastered the art of offering guests well-appointed accommodations, a suite of amenities, and attentive service, all at a price point that appeals to a broad range of travelers.
The economical pricing does not undercut the quality of service; instead, it showcases the hotel's ability to provide excellent value for money, making a stay enjoyable yet budget-friendly.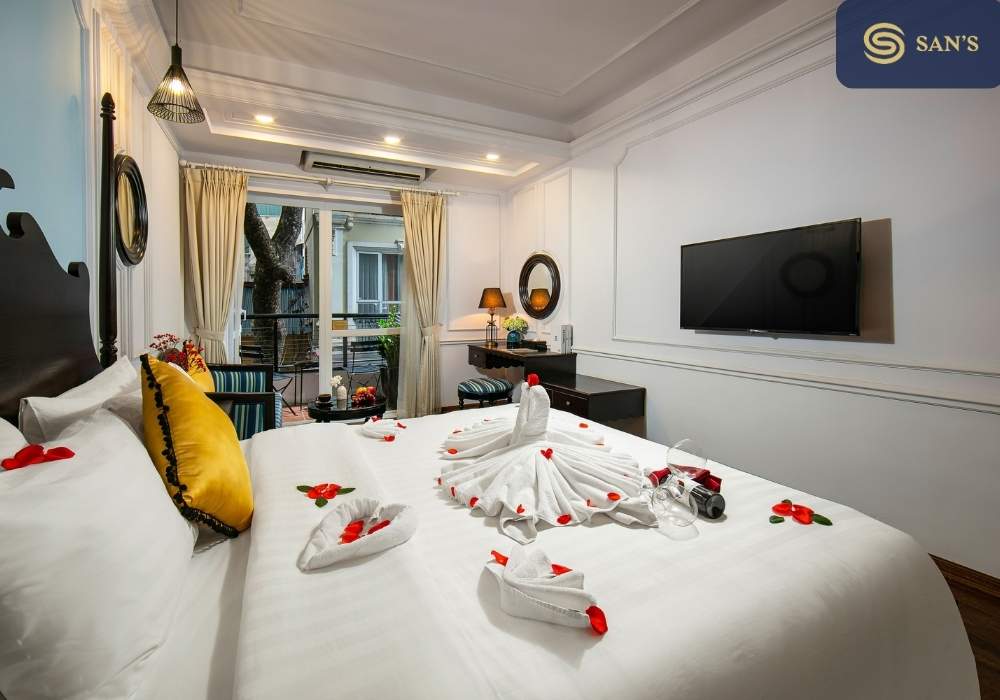 The allure of 3-star hotels is further magnified by their strategic locations. Nestled conveniently near major tourist attractions, business centers, and transit hubs, these hotels reduce the hassle of commuting and bring the city's pulse to the guest's doorstep.
Visitors find themselves immersed in the locale's vibrancy, with easy access to the city's landmarks, corporate offices, shopping districts, and cultural hubs. This element of convenience amplifies the appeal, as guests can explore, conduct business, and enjoy the city's offerings with ease.
For the traveler seeking reliability, 3-star hotel chains stand as a hallmark of consistency. Guests stepping into these hotels, whether in Paris, New York, Tokyo, or any major city around the globe, are greeted with a familiar ambiance, a standard set of amenities, and a service quality that remains unwavering.
This consistency eradicates the uncertainty that often accompanies travel accommodations. Guests are assured of the experience awaiting them – a sanctuary where standardized service and familiar comforts blend to create a home away from home.
In summation, 3-star hotels captivate guests with their trifecta of affordability, convenience, and consistency. They exemplify an accommodation option where guests need not oscillate between the extremes of luxury and budget, but can revel in a middle ground that satisfies both the desire for quality and the need for economy.
Amenities and Services
Rooms:
In the cozy confines of a 3-star hotel, guests are welcomed into a world where comfort and quality coexist. The rooms, a blend of aesthetic design and functionality, are tailored to be havens of relaxation. Guests can choose from various types, including single, double, and family rooms, each equipped with essential in-room amenities.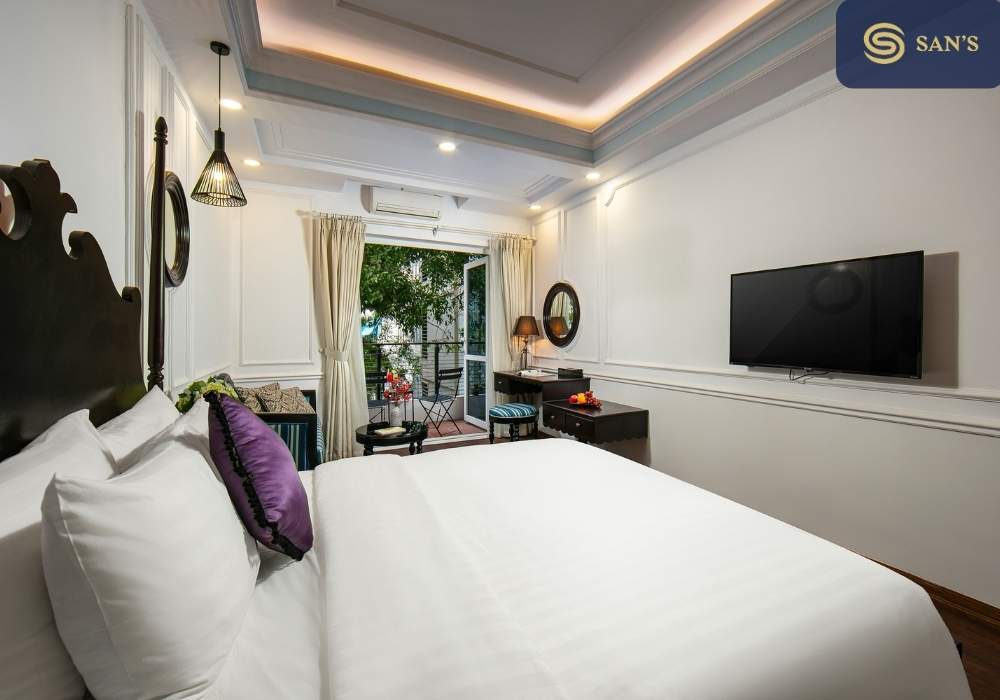 Comfortable beds adorned with crisp linens ensure a restful sleep, while modern conveniences like flat-screen TVs, free Wi-Fi, and air conditioning cater to the contemporary traveler's needs. Attention to detail is evident, with ample storage, a workstation, and an en-suite bathroom, making every stay both comfortable and convenient.
Dining:
3-star hotels understand that a culinary journey can significantly enhance the guest experience. While many have in-house restaurants serving a variety of local and international cuisines, guests also enjoy the benefit of proximity to popular eateries and cafes.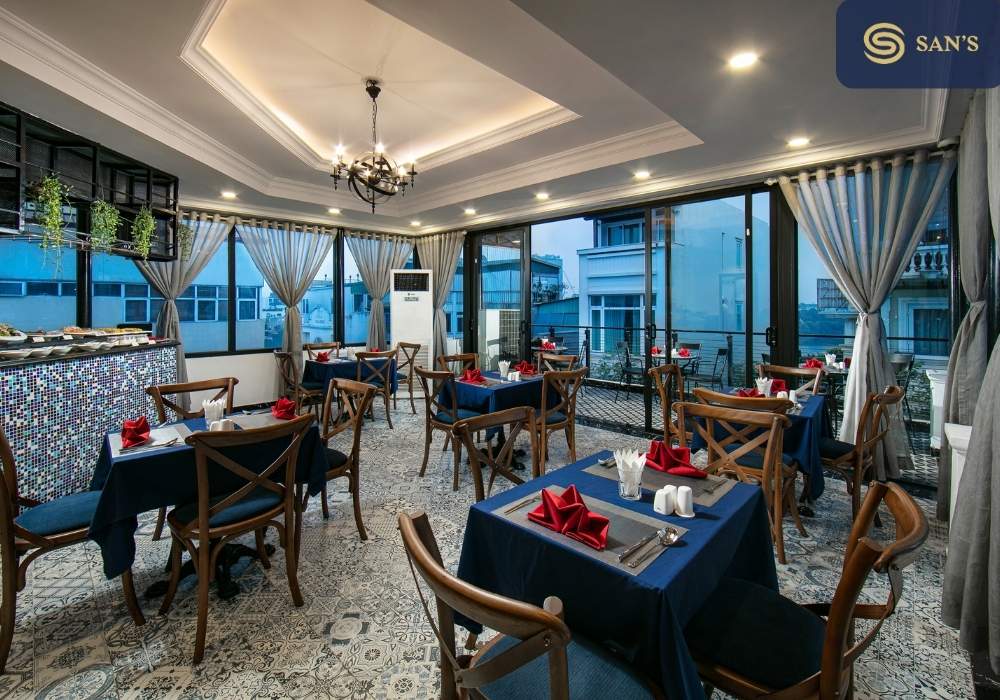 The in-house dining options often include a complimentary breakfast, offering a delightful start to the day with a spread of hot and cold dishes. The emphasis is on quality and variety, ensuring that every palate, from the discerning food connoisseur to the guest on the go, finds something to savor.
Business Facilities:
In the world of 3-star hotels, business travelers find a conducive environment equipped with amenities tailored to their needs. Many of these hotels feature well-appointed business centers, offering a quiet and efficient space for work. Essential services like printing, photocopying, and high-speed internet are at the guests' disposal.
Meeting rooms and small conference facilities, equipped with modern audio-visual equipment, provide a professional setting for business meetings, presentations, and workshops. The strategic location of 3-star hotels often near commercial districts further adds to the convenience, making them a preferred choice for corporate guests.
In essence, the amenities and services offered by 3-star hotels are a testament to their commitment to balancing affordability with quality. Whether it's the comfort encapsulated within the rooms, the culinary delights awaiting guests, or the efficient business facilities, every aspect is designed to enhance the guest experience while offering excellent value for money.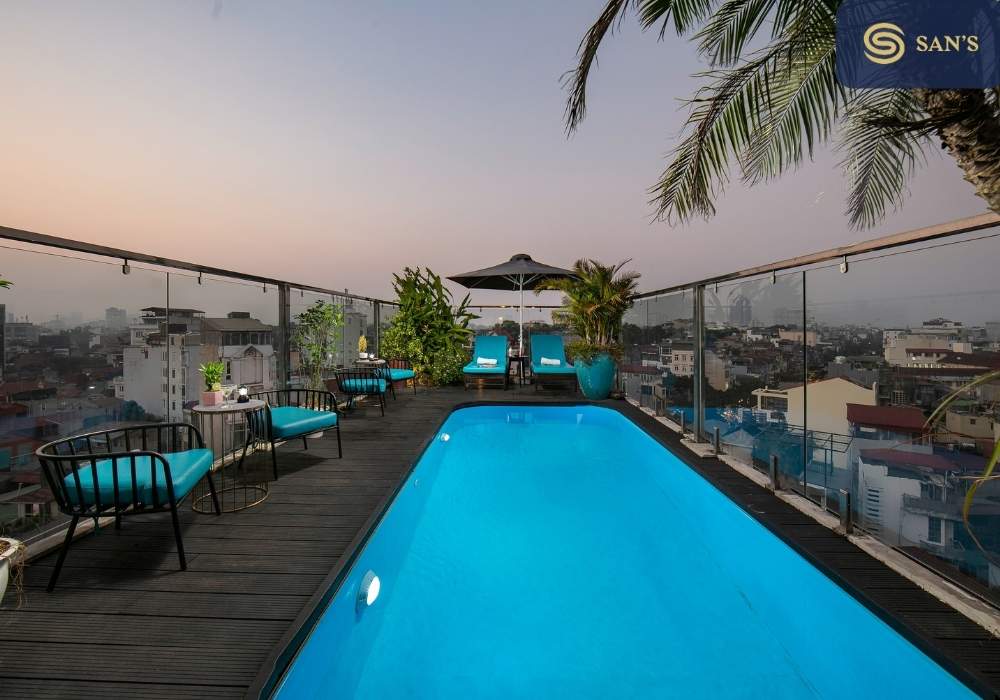 Tips for Choosing the Best 3 Star Hotels
Research:
In the pursuit of finding a 3-star hotel that aligns with your needs and expectations, research emerges as the foundational step. Given the plethora of options available, delving into detailed reviews and ratings from previous guests can offer invaluable insights.
Look for consistency in feedback, paying close attention to aspects like cleanliness, service quality, and amenities. Utilize platforms like TripAdvisor or Google Reviews to get a comprehensive perspective, ensuring your chosen hotel promises not just affordability but a memorable and comfortable stay.
Location:
The hotel's location plays a pivotal role in shaping your travel experience. For business travelers, proximity to commercial centers or conference venues might be paramount. Tourists, on the other hand, might prioritize hotels close to major attractions, shopping districts, or dining hubs.
Consider the hotel's accessibility to public transportation or major highways to ensure ease of movement. A strategically located hotel can enhance convenience, save time, and contribute to a more enriched and hassle-free stay.
Bookings:
In the digital age, securing your accommodation has never been easier. However, knowing how and where to book can lead to significant savings and additional benefits. Compare prices across various platforms, including the hotel's official website and online travel agencies. Look out for exclusive deals, discounts, or packages that offer added value.
Consider joining loyalty programs that reward frequent stays with points redeemable for future bookings, upgrades, or other perks. Booking in advance, particularly during peak seasons, can also yield better rates and ensure availability.
In essence, choosing the best 3-star hotel is an art that balances the nuances of individual preferences with the practicalities of travel needs. By investing time in thorough research, prioritizing location based on the nature of your visit, and exploring various booking options, guests can unlock a world where affordability meets comfort and convenience, ensuring a stay that's as pleasurable as it is value-driven.
FAQs on 3 Star Hotels
Q1: What amenities can I expect in a 3-star hotel?
A1: Guests at 3-star hotels can generally expect clean, comfortable rooms, ensuite bathrooms, free Wi-Fi, a TV, and often a desk or workspace. Many also have an in-house restaurant or provide a complimentary breakfast.
Q2: Are 3-star hotels family-friendly?
A2: Yes, many 3-star hotels cater to families, offering amenities such as connecting rooms, family suites, and sometimes child-friendly entertainment options. It's always best to check with the specific hotel to understand their offerings for families.
Q3: Do 3-star hotels have business facilities?
A3: Often, 3-star hotels are equipped with business facilities like a business center and meeting rooms, making them suitable for business travelers looking for efficiency and convenience at a reasonable price.
Q4: Is free Wi-Fi standard in all 3-star hotels?
A4: While most 3-star hotels offer free Wi-Fi as a standard amenity, it's always advisable to check the hotel's specific offerings when booking.
Q5: How do 3-star hotels differ from 4-star hotels?
A5: 3-star hotels provide a comfortable and budget-friendly accommodation option with essential amenities, while 4-star hotels offer a higher level of luxury, more amenities, and often personalized services.
Q6: Can I book a room online for a 3-star hotel?
A6: Yes, you can typically book rooms online either through the hotel's official website or through online travel agencies and booking platforms.
Q7: Are airport transfers available at 3-star hotels?
A7: Airport transfers may be available, though it's not a standard feature for all 3-star hotels. It's best to inquire directly with the hotel about the availability and potential costs of airport transfers.
Q8: Do rooms at 3-star hotels include a safe or refrigerator?
A8: Amenities can vary, but many 3-star hotels offer rooms with safes and refrigerators. Confirm the available in-room amenities with the specific hotel ahead of your stay.
Q9: Can I expect a fitness center or pool at a 3-star hotel?
A9: Some 3-star hotels offer fitness centers or pools, but these amenities are not universal across all. It's advisable to check the specific amenities of each hotel before booking.
Q10: Are pets allowed in 3-star hotels?
A10: Pet policies vary greatly among 3-star hotels. Always check with the individual hotel regarding their specific pet policy if you plan to bring your pet.